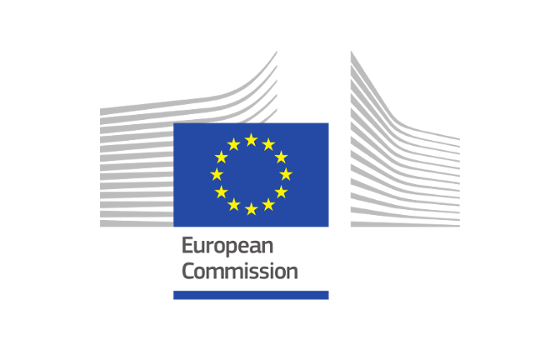 The building stock in Europe today is not fit to support a shift from institutional care to the home-based independent living model for the ageing population. There is a recognised need to facilitate the development of community-based services and to stimulate the emergence of "age-friendly home" conversions. These homes should enable independent living and remote health monitoring to the growing ageing population. In addition to physical / spatial alterations, making homes age-friendly should include upgrading existing ICT infrastructure to support digital services for independent living and connected and integrated care including telehealth and telecare, as well as solutions supporting health status and healthy lifestyle (e.g. sensor based physiological measurements, mHealth apps, telepresence, robotics supported living). Ideally, these ICT upgrades for independent living and health status management could be combined with the needs related to energy-efficiency, security, and entertainment.

Despite its proven potential for systemic change, large-scale investment (both public and private) in sustainable homes still faces barriers, often caused by insecurity about personal, societal and financial returns on investment and a lack of clarity about concrete elements of sustainable age-friendly living environments and the choice of building, retrofitting and adaptation measures to be implemented.

Coordination and support is needed to develop a sound basis for safe investment decisions in smart age-friendly, adaptable living environments made by procurers, public authorities, industry and citizens.

This should be achieved by bringing stakeholders together (including researchers from the social sciences and the humanities), synthesising innovation from European projects, analysing and aligning (emerging) national certification and labelling schemes and facilitating development and exchange of best practices.

This CSA should aim to support the establishment of a European reference framework for age-friendly housing and should build on the ongoing work in the emerging stakeholder-driven Reference Framework for Age-Friendly Housing and the smart living environments for ageing well as demonstrated in the Large-Scale Pilot on Internet of Things.
Scope
The action will consolidate knowledge from related projects and initiatives to identify the most appropriate scheme for harmonisation, certification, approval labelling or other forms or reliable identification of adequate smart living environments for ageing well, including indicators and good practices.

In a coordinated effort with relevant R&I projects, national initiatives and other stakeholders (among them national schemes, procurers, civil society representatives, certification and regulation & standardisation bodies, building and ICT industry), the scheme should be developed and agreed for adoption.

Tasks include:
Frequent exchange with relevant R&I projects which can contribute to certification, especially large-scale pilots on Internet of Things and other projects in the fields of independent living and ageing well;
Providing an overview of relevant standards;
Development of a comparative overview of relevant European and international certification or labelling schemes with their respective advantages and disadvantages;
Development and validation of a full concept of European certification scheme based on results of comparison and validation;
Quality and risk management concept for sustainability and further development of the proposed scheme;
At all stages, the CSA should take into account outcomes of the ongoing work around a European Reference Framework on Smart Age-Friendly Housing and ensure that its subject and conclusions align with the framework;
It will support the delivery on the Commission's commitment to Leadership in the Internet of Things as described in the Communication "Digitising European Industry - Reaping the full benefits of a Digital Single Market", particularly in the field of smart living environments.
The Commission considers that proposals requesting a contribution from the EU of up to EUR 1 million would allow this specific challenge to be addressed appropriately. Nonetheless, this does not preclude submission and selection of proposals requesting other amounts.
Expected Impact
The proposal should provide appropriate indicators to measure its progress and specific impact in the following areas:
Agreed scheme for European certification with potential for wide-spread adoption across Europe;
Adequate basis for investment decisions in smart living environments for ageing well (both private and public) based on expected returns;
Proof of increased investment into building stock fit for the longevity challenge, i.e. to move from institutional care to the home-based independent living model for the ageing population.
Deadline: 24 April 2018 17:00:00
Deadline Model: single-stage
Type of action: CSA Coordination and support action
For topic conditions, documents and submission service, please visit:
http://ec.europa.eu/research/participants/portal/desktop/en/opportunities/h2020/topics/sc1-hcc-01-2018.html
PS: Find your partners or consortia preparing a project proposal
If you are working on Horizon 2020 research project proposals and you would be interested in a SME partner from Germany, please contact us, we are happy to share our experience, expertise and knowledge. If you need help to identify a potential partner with particular competences, facilities or experience, please join and explore our project, (HEALTH IT) SPACE, at www.healthitspace.eu.