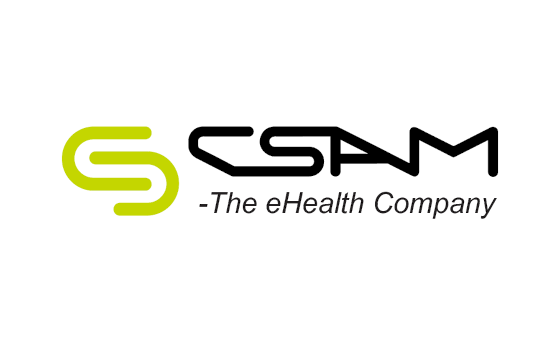 CSAM Health Group AS ("CSAM"), the leading provider of niche eHealth solutions in the Nordics, today announced it has signed a deal to acquire eHealth player Optima Corporation Ltd from Chicago, USA-based R1 RCM.

With the acquisition of Optima Corporation, CSAM Health Group will bring market-leading Optima products, impressive customer base and skilled teams in Auckland, New Zealand, Chicago, US, and Reading, UK, into the CSAM family.

"Optima's well-established "Predict" and "Live" product solutions expand CSAM Health Group's reach significantly with marquee-level customers within the Public Safety arena already established in New Zealand, Australia, the US, Canada, UK and several other countries, including Norway and Denmark, "confirms Sverre Flatby, CEO, CSAM Health Group.

"In addition, adding valuable and proven software to further boost our rescue services will not only benefit all our clients but also increase CSAM's rapidly growing market presence into new, exciting territories."

The new products will be added to CSAM's growing bouquet of public safety solutions within the eHealth arena, adding Optima's enhanced solutions for optimization of the rescue services through prediction and analytical software and services.

"Our ambition is to be the preferred option for public safety agencies who want advanced operational and planning capabilities that go beyond guesswork, continues Flatby. Combined with the acquisition of Carmenta Public Health in February, Optima brings us one step closer to solidifying our goal of being the market-leading provider of niche eHealth solutions within the public safety domain."

For further information, please visit:
http://www.csamhealth.com
About Optima
Optima provides decision support and data visualisation software and services, enabling more informed strategic and operational planning while supporting real-time critical analysis and decisions.
Optima Predict enables concise and accurate analysis, modelling and simulation for an endless range of "what if?" scenarios.
Optima Live offers a dynamic, real-time view of emergency resources to support dispatch in making critical decisions.
Acquisition details
Signing took place June 30th. Closing of the acquisition will take place June 30, 2021
RSM and Haavind have acted as advisors on Financial and Legal matters for CSAM Health Group
The Optima products reported sales of 2.8 MUSD in 2020, with a reported EBITDA-margin of -8%
The agreed transaction price is 2.75 MUSD and will be settled in cash
CSAM's growing bouquet of benchmark eHealth solutions
CSAM's strategy is to gather the best e-health software services solutions on the market into one unique family to provide a complete portfolio of benchmark. CSAM is harnessing best-of-breed technology and solutions to empower its customers to do what they do best.
About CSAM
CSAM has established itself as a leading Nordic niche player in the specialised eHealth market with a unique blend of best-in-class innovative technology, and outstanding human skills. The company's diverse portfolio of software solutions enables healthcare providers to access relevant clinical information at the point of care. CSAM's commercial headquarters are located in Oslo, Norway. In addition, CSAM has 17 local offices in 10 countries in Europe, Asia and North America.