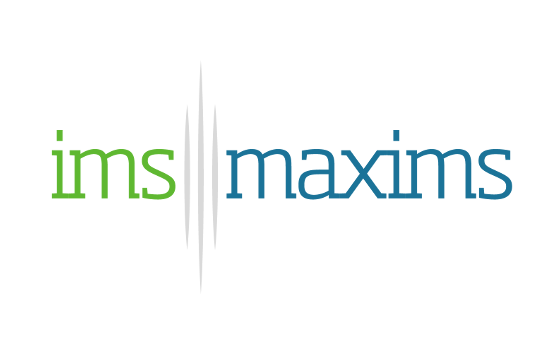 St Michael's Hospital achieved a significant milestone in East Ireland's journey towards digitally enabled healthcare last week by going live with an electronic patient management system in its Emergency Department (ED). The system went live on 15th June, effectively making the ED paper-lite as the core clinical and administrative processes moved from being paper-based to electronic with no disruption to patient care.

The functionally-rich software called MAXIMS, from Irish clinical technology specialists IMS MAXIMS introduces new work-flow processes that will simplify and speed up core activities. The hospital's vision of having a completely paperless ED also means better informed clinical decisions and enhanced outcomes for patients.

Following the successful go-live, the ED teams can manage the department's capacity to treat patients much more effectively as staff have real-time oversight of a person's journey through the department. Live tracking of a patient's condition using alerts and warnings including life-threatening risk factors, means patients are prioritised on their level of urgency, triage priority and length of stay. Staff are no longer reliant on handwritten notes and a paper based whiteboard.

Patient safety in the department will be greatly improved by using a single health care record for each patient, which seamlessly integrates into the hospital's other clinical systems. Staff can access the digital records from anywhere in the hospital, subsequently avoiding clinical risks associated with paper such as mislaid medical notes and incoherent handwriting.

Olive Vines, Emergency Department Nurse Manager, St Michael's Hospital, said: "Since the successful go-live, nursing and medical documentation have improved significantly, becoming clearer and more concise. Our workflow processes have become more efficient with the reduction of transcribing patient details into hand written referral and GP letters. Our need for storage of paper notes has also reduced and the introduction of an electronic version of the Manchester Triage system allows the ED to provide standardised patient priority allocation.

"Switching from a completely outdated, inadequate ED patient assessment and care documentation paper system to MAXIMS has been a dramatic change management project for the staff of St Michael's ED. The transformation, however, has been a success because of the true partnership approach between us and IMS MAXIMS - from the outset and throughout we worked as one team."

Healthcare services across East Ireland are also set to benefit from the deployment, as dashboard screens reporting on ED performance can be monitored at a local, regional and national level. St Michael's Hospital can share information on its waiting times and co-ordinate with other hospitals on its capacity to ascertain the quickest and most effective place for patients to be treated. In particular, the integration of care between St Michael's Hospital and St Vincent's University Hospital will be strengthened now that both EDs are using the same cutting-edge technology. On-call consultants for example, will be able to access electronic records in both EDs and manage demand remotely.

The next phase of the project will be to make the department completely paperless with the introduction of electronic order communication, assessments for specialist services such as the wound clinic, and e-prescribing.

Shane Tickell, CEO, IMS MAXIMS said: "We are delighted to be able to support St Michael's on such a significant project that will benefit patients across East Ireland. The ED's move to become paperless and the integration with St Vincent's University Hospital will greatly improve patient outcomes and capacity management, which is vitally important given the current pressures on services and specifically, waiting times.

"The St Michael's go-live is our second Urgent Care deployment in Ireland in six months and builds on the success reported by our customer St Vincent's University Hospital Emergency Department, which is part of the same hospital group. As an Irish health technology company, it's a real privilege to be such an integral part of the nation's success in achieving its digital health ambitions."

About IMS MAXIMS
IMS MAXIMS is an award winning clinical technology specialist committed to improving the coordination of patient care in healthcare environments. Its expert team works in partnership with healthcare organisations to identify and deliver tailored, sustainable information sharing technology solutions supporting the provision of safer and more efficient care for current and future generations.

The organisation's 30-year history of collaborating with clinicians has resulted in the development of proven, flexible, user-friendly, safe and interoperable open source electronic patient record software. With an ambition to meet today's healthcare challenges, IMS MAXIMS makes its software available without a licence fee and offers flexible options to support healthcare providers with implementation and maintenance.

Its open technology has increased collaboration in the development of the software which has resulted in better clinical engagement and empowerment across hospital wards and departments. Deployment times are fast, meaning clinicians and patients can benefit from efficiency and safety improvements in rapid time.

In 2017 IMS MAXIMS was named Best Performing Company for Government and Healthcare Systems and Overall Winner at the Megabuyte Emerging Stars Awards.