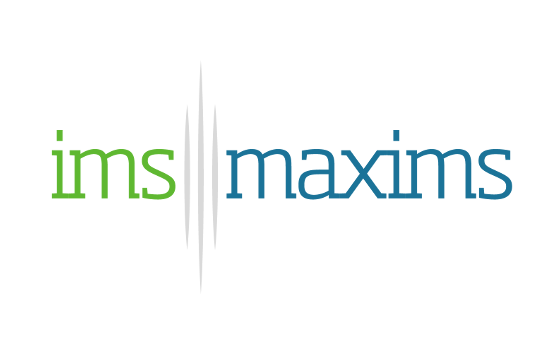 Award-winning electronic patient record (EPR) provider IMS MAXIMS has announced the availability of its cloud services on the latest iteration of the UK Government's G Cloud Framework. NHS organisations looking for a cost-effective and efficient way to purchase cloud-based solutions that enable their paperless 2020 ambitions, can use G Cloud 9 to access a range of IMS MAXIMS professional implementation services. To support the successful deployment of their EPR, openMAXIMS, the company is offering configuration, benefits realisation, data migration, project management, software testing and staff training on the Framework. Implemented together, this approach to healthcare transformation can enable Trusts to deploy an EPR system in 6 to 12 months, rather than the 18 to 24 months typically needed.

IMS MAXIMS appointment to G Cloud 9 is one of several achievements in recent months. Last month they were awarded a place on the NHS Clinical and Digital Information Systems Framework and earlier in the year, their specialist services were re-listed on the recently updated Government Framework for Digital Outcomes and Specialists (DOS). The company has been involved in the G Cloud Framework since it was established in 2012.

"NHS organisations looking to advance their digital journey and meet Government's paperless aspirations can now access our support services across a variety of Government Frameworks," said CEO of IMS MAXIMS, Shane Tickell.

He added, "G Cloud 9 is the latest Framework that gives NHS customers an alternative, more effective route to buying digital services, helping them avoid lengthy OJEU procurement processes that can often constrain buying decisions. At a time when the health system so desperately needs to reap the benefits of technology, we think this Framework is vitally important to the NHS and UK plc."

NHS organisations wanting to deploy IMS MAXIMS full suite of patient information and clinical software solutions - which is available on an open source basis - can access it without a license fee via software development platform, GitHub.

Notable use of openMAXIMS in the NHS has been widely publicised. The company's partnership with Taunton and Somerset NHS Foundation Trust, helped the organisation to become a Global Digital Exemplar last year, recognised by Government for its innovative digital offering. Similar transformation programmes are underway elsewhere in the country, including Blackpool Teaching Hospital NHS Foundation Trust, Wye Valley NHS Trust and Ramsay Healthcare.

About IMS MAXIMS
IMS MAXIMS is an award winning clinical technology specialist committed to improving the coordination of patient care in healthcare environments. Its expert team works in partnership with healthcare organisations to identify and deliver tailored, sustainable information sharing technology solutions supporting the provision of safer and more efficient care for current and future generations.

The organisation's 30-year history of collaborating with clinicians has resulted in the development of proven, flexible, user-friendly, safe and interoperable open source electronic patient record software. With an ambition to meet today's healthcare challenges, IMS MAXIMS makes its software available without a licence fee and offers flexible options to support healthcare providers with implementation and maintenance.

Its open technology has increased collaboration in the development of the software which has resulted in better clinical engagement and empowerment across hospital wards and departments. Deployment times are fast, meaning clinicians and patients can benefit from efficiency and safety improvements in rapid time.

In 2017 IMS MAXIMS was named Best Performing Company for Government and Healthcare Systems and Overall Winner at the Megabuyte Emerging Stars Awards.