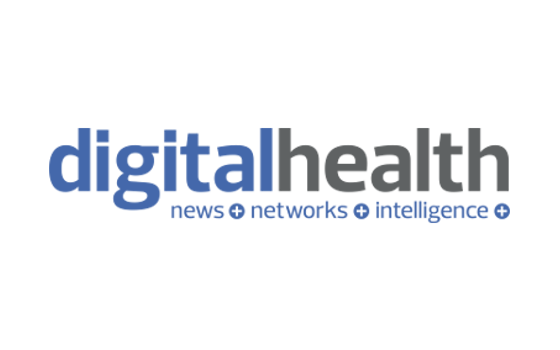 3 - 4 March 2019, London, United Kingdom.
NHS technology leaders are to kick off the second-ever Digital Health Rewired Conference and Exhibition on 3 - 4 March at the Olympia National, London. The much-expanded show, which will see a host of new tracks and events, is set to welcome thousands of key digital health leaders.

This year's conference places interoperability, innovation and digital transformation at its core with a packed schedule of workshops, seminars and talks from experts in their respective fields across seven dedicated conference tracks.

Day one of Rewired 2020 begins with the Digital Health Leadership Summit, a one-day conference dedicated to those leading on digital health across the NHS. Opening the summit is Jacqueline de Rojas, techUK president and notable champion of diversity and inclusivity in the tech sector.

Day two of Rewired 2020 features the main Rewired Conference and Exhibition, which has moved to the bigger Olympia National. Seven dedicated conference tracks will cover the most exciting trends in digital health and innovation, including AI and Analytics.

Kicking off day two is NHSX CEO Matthew Gould who will then set the stage for the day by discussing his personal priorities for digitising the NHS, prospects for investments in digital, and key milestones for the year ahead. He told Digital Health: "I'm excited to spend time with leadership both from across the NHS and the healthtech community" and to experience the "cutting edge of innovation, what people are working on and what they care most about."

Delegates will also hear from NHS Digital CEO Sarah Wilkinson, who will reveal how her agency is working with local NHS organisations to achieve the ambitious digitally-enabled transformation outlined in the NHS Long Term Plan.

The pair will be among over 80 of the most inspiring and engaging innovators from across NHS IT, digital health start-ups and disruptors speaking at Digital Health Rewired 2020.

These include the most ground-breaking start-ups in health tech, who will be on hand to share their stories - with talks from the founders and CEOs of Push Doctor, Ada Health, iPrescribe Exercise, Cognetivity Neurosciences, Cera Care and Doctrin, to name but a handful.

Alongside this sea of digital healthcare disruptors, we will see the return of last year's phenomenally successful - and fiercely fought - Pitchfest, where delegates can present their game-changing ideas to a panel of expert judges.

The Rewired 2020 Pitchfest Final will be hosted by NHSX Chief Digital Officer Tara Donnelly; expect innovation, brilliant ideas, quick-fire presentations, tough questions from the judges and one overall winner to lift the Pitchfest cup.

Last year's winners - TestCard - will also be on hand to explain what happened after their victory last March, while Chelsea and Westminster Hospital NHS Foundation Trust and their charity, CW+, have partnered with Digital Health to offer this year's winners a chance to test their concept in a real-world care setting.

The conference will also play host to the inaugural Digital Health Data Labs - a series of hands-on workshops focused on helping delegates to gain better insight into all types of UK health data. It will also aid in further understanding the latest developments in the use of data and data science tools, platforms and techniques deployed by healthcare organisations within the NHS and independent sectors, international exemplars and research bodies.

As AI and machine learning become increasingly influential forces in the provision of care, delegates will hear from a range of leaders with expertise in these areas, both from within the NHS and the start-up scene.

Jon Hoeksma, CEO of Digital Health, said: "Rewired 2020 will be the most innovative and exciting digital health show of the year. We focus on delivering the most compelling speakers and original programmes to ensure Rewired has real buzz and excitement. The show's unique success comes from its ability to connect NHS IT's leading decision-makers with the best in disruptive innovation. We look forward to seeing you there."

For further information and to register, please visit:
https://digitalhealthrewired.com
About Digital Health
Digital Health, is the UK's authoritative, independent B2B news, research and events specialist focused on the fast-evolving field of health IT and digital health.
Digital Health convenes the key communities of NHS IT leaders: Chief Clinical Information Officer, Health Chief Information Officer, Chief Nursing Information Officer networks, delivered through a vibrant events programme and its Networks, the largest and most active community of local NHS IT leaders in the UK, which has grown to over 2,500 members.
Together, our news, data, intelligence, events, and networks, provide a unique collaborative platform for digital leaders and suppliers to keep up-to-date with the latest market and policy news, engage, and share best practice.