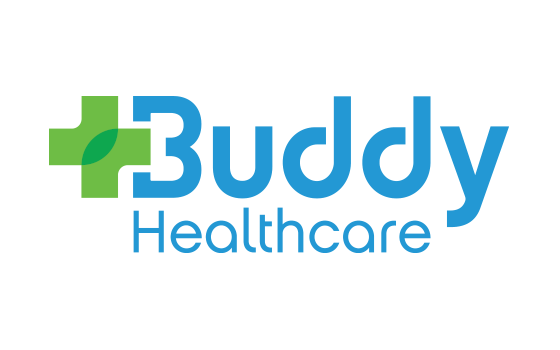 NHS Lanarkshire has launched an electronic pre-operative assessment platform to support the delivery of next generation care pathways for its patients.

Working with Buddy Healthcare, the hospital Board has launched "ELSIE", its new digital platform. It's been designed to replace the previous "paper based" system, a process that often required every patient to physically attend a hospital and answer questions with a nurse.

Working with Buddy Healthcare over the past 12-months, the Board has built and customised its own bespoke digital system. And with the new process tested with patients prior to its launch, it is now digitising the pathway to surgery for patients who are assessed across its sites.

With Buddy Healthcare's electronic pre-operative assessment support, the surgical teams in three NHS Lanarkshire region hospitals can now remotely triage and monitor patients' conditions. In addition it supports the hospitals' processing of the backlog of elective surgeries postponed as a result of COVID-19.

With widespread use across Northern Europe, Buddy Healthcare's digital solution is proven to enhance pre-operative assessment clinic efficiency, managing waiting lists, reduce unnecessary pre-operative hospital visits and reduce the amount of time spent per patient.

Additionally, the Buddy Healthcare platform delivers education and assessment of patients in a more-timely manner, also lowering 'Did Not Attend' (DNAs) rates and improving surgical outcomes.

As part of the rollout, pre-operative patients are now guided and educated through a mobile application whilst preparing for their surgery. The process helps hospitals to optimise surgery waiting list management, by automating patient communication and data collection during the wait.

Buddy Healthcare has been at the forefront of advancing patient care in Europe, with around 70% hospitals in its native market Finland and nearly 30 hospitals across the rest of Europe adopting the solution. Launched to the UK market last year, NHS Lanarkshire is now fully-utilising the digital patient and care coordination system automated processes, introduced to patients at its Monklands, Wishaw, and Hairmyres hospitals.

Buddy Healthcare CEO Jussi Määttä said: "We're delighted to be working with NHS Lanarkshire and supporting them on their digital journey, especially as they address new challenges in a post-COVID world."

"Working with multiple stakeholders in the Board, we're ensuring we can help them address the whole patient journey from NHS referral to a surgeon, undergoing surgery and even post-theatre and recovery. Our platform means we can help both clinical teams reduce manual and admin-heavy tasks, while effectively preparing patients for surgery, making sure they have the right information at the right time with pre-operative instruction and support."

"It is a shining example of the power of digital transformation in care pathways and how it benefits clinicians and patients, supporting staff, working effectively with IT teams to improve the experience for patients and also staff."

Dr Miriam Stephens, Lead for Pre-assessment in Lanarkshire said: "Before COVID-19 there was an eight week wait for patients to get a pre-assessment appointment. We were very short staffed and our processes, while very robust, were very old fashioned. Everything was on paper, whereas the rest of the hospital is digital. This has been an enormous project for our team across Lanarkshire, easily the biggest innovation we have seen in the last 20 years."

This paper system created a lot of unnecessary work for the team and other clinicians in the hospital.

Senior nurse Mandy Gilroy, has been heavily involved in its development and said: "One of our issues is we don't have enough space for our staff to work on-site in Wishaw. With Elsie, we can get our nurses to work more flexibly. We won't need to wait for one of our doctors to physically come to the pre-assessment clinic anymore. They can do their work remotely, on any site in Lanarkshire. It will make our processes much more efficient. It feels like we are catching up with the rest of the working world."

"We had long felt a digital system would be better, and with Buddy Healthcare's Elsie app, we have a fully interactive system. The patients don't have to take time off to come all the way to hospital, or even do a telephone appointment in many cases. They can fill in a lot of the details themselves on the app. Our specialist nurses will check it, and for a lot of patients, they won't need to see us at all at pre-assessment."

Read NHS Lanarkshire electronic pre-operative assessment case study here.
About Buddy Healthcare
Buddy Healthcare is transforming the delivery of healthcare in a digital age.
We've been at the forefront of implementing progressive digital care pathways such as the perioperative care pathways in Northern Europe since we were established in 2016, and we're now the catalyst for the transformation of both patient and clinician experience in the UK.
We're at the heart of empowering healthcare providers to improve patient care today and tomorrow, and we're working with a growing number of UK-based NHS Health Trusts and Boards. We're transforming the way they work and the way they communicate, automating manual and resource-heavy processes that have been largely untouched for years.
We're doing it by implementing the best possible digitised care pathways, forming an effortless communication link between home and hospital. And that means maximising every single interaction.
It's why we're recognised as the global technology healthcare partner of choice, enabling providers to deliver outstanding care and experience for their patients, and facilitating efficiencies within clinical environments.