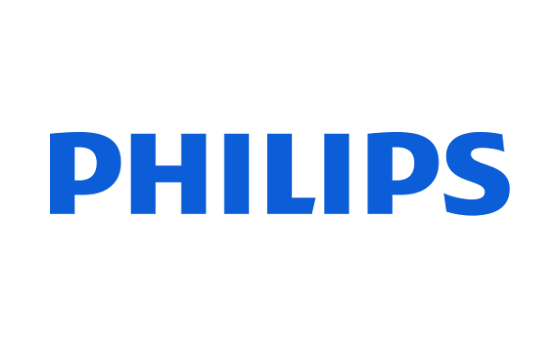 Royal Philips (NYSE: PHG; AEX: PHIA), a global leader in health technology, announced the launch of its first global start-up collaboration program involving Philips' innovation hubs in Cambridge (US), Eindhoven (the Netherlands), Bangalore (India) and Shanghai (China) focused on the application of artificial intelligence (AI) in healthcare. The program focuses on the application of AI-based clinical decision support tools, such as image interpretation, analysis and integration, and workflow tools, such as intelligent treatment plans for radiology, ultrasound and oncology. After careful analysis, the most promising 19 early stage start-ups out of 750 applicants were selected for inclusion in Philips' proven incubator program for start-up companies.
Global, fast-track program
During the intensive 12-week 'AI in Healthcare for Radiology, Ultrasound and Oncology' program, Philips will simultaneously engage with the 19 early stage start-ups from 14 different countries, with the aim of validating their propositions, helping to build, test and scale their ideas, and exploring possible collaborations. In addition to benefitting from Philips' know-how and experience in the professional healthcare domain, the selected start-ups will have access to expertise in the company's innovation ecosystem, which comprises hospital, academic, industry and financial partners.

"At Philips, we use intelligent technology to improve people's health across the health continuum - from healthy living and prevention to diagnosis, treatment and home care - while also increasing the efficiency of healthcare delivery," said Alberto Prado, Head of Philips Healthworks. "We are already working closely with clinical partners to develop AI-enabled solutions that are grounded in scientific research and validated in clinical practice. This new collaboration program recognizes the role that start-up companies play in bringing breakthrough healthcare innovations to the market."
Adaptive intelligence
AI-based solutions have great potential to improve patient outcomes and the efficiency of care delivery, but such solutions must be based on a thorough understanding of the clinical needs and developed in close collaboration with the care providers who will use them. Philips' vision is to use a combination of AI and other technologies with knowledge of the clinical and operational context in which they are used - a people-centered approach that it refers to as 'adaptive intelligence'. The goal is to develop integrated solutions that adapt to the needs of healthcare providers and that are embedded into their workflows.

To support the adoption of AI in key healthcare domains, Philips has developed an AI platform for healthcare - Philips HealthSuite Insights - which delivers healthcare-specific tools and technologies to address the full process of building, maintaining, deploying and scaling AI solutions. The tools and technologies available through HealthSuite Insights already enable the machine learning and deep learning applications in Philips' diagnostic imaging solutions, telehealth solutions, and oncology and genomics offerings.
Philips' focus on innovation
Complementing the company's global research and development program and its acquisitions driven portfolio extensions, Philips has extended its collaboration programs to health technology start-ups and venture capital activities. Philips HealthWorks accelerates breakthrough innovation through internal venturing and external start-up engagement. This program enables the company to assess, foster and monitor promising early stage start-up companies for potential future collaborations, as well as providing Philips with an in-depth view of the most recent developments in health technology from around the globe. In addition to HealthWorks, Philips has a separate team managing venture capital investing, Health Technology Ventures. HealthWorks and Health Technology Ventures collaborate to form a center of excellence for start-up companies looking to partner with Philips.

For further information, please visit:
https://www.healthworks.philips.com
About Royal Philips
Royal Philips (NYSE: PHG, AEX: PHIA) is a leading health technology company focused on improving people's health and enabling better outcomes across the health continuum from healthy living and prevention, to diagnosis, treatment and home care. Philips leverages advanced technology and deep clinical and consumer insights to deliver integrated solutions. Headquartered in the Netherlands, the company is a leader in diagnostic imaging, image-guided therapy, patient monitoring and health informatics, as well as in consumer health and home care. Philips' health technology portfolio generated 2017 sales of EUR 17.8 billion and employs approximately 75,000 employees with sales and services in more than 100 countries.