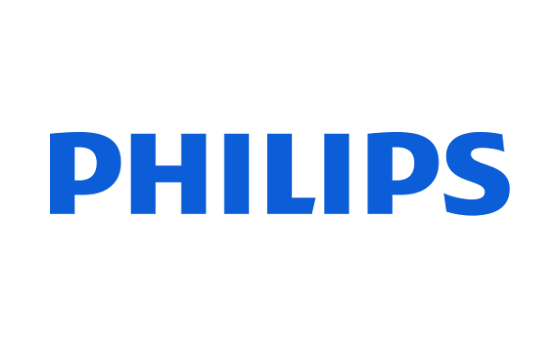 At the 2018 Internationale Funkausstellung (IFA, August 31 - September 5, Berlin, Germany), Royal Philips (NYSE: PHG, AEX: PHIA), a global leader in health technology, announced a range of intelligent, adaptive, personalized consumer health solutions that empower people to improve their health and well-being every day.

"More than ever, we see consumers want highly personalized solutions that address their unique needs and fit their lifestyles," said Frans van Houten, CEO of Royal Philips. "We believe in intelligent technology that adapts to individuals and seamlessly integrates into their daily lives. Using our deep expertise in IoT, sensory technology, cloud solutions and Artificial Intelligence, we are introducing next-generation digital health solutions that bring together consumer and professional health, empowering people to take charge of their own health."
Professional dental consultations without being in the dentist chair
With the introduction of the new Philips Sonicare Solutions Teledentistry Service, which enables professional, remote dental consultations, Philips' Sonicare complete oral care solution has become even more wide-reaching. All users need to do is take one to six pictures of their teeth and gums with their smartphone, send them off via the Philips Sonicare app, and they will receive the results of a teleconsultation within 24 hours. The Philips Sonicare app acts as a 'virtual hub' for personal oral healthcare helping users to manage their complete oral care on a daily basis and share brushing data with their dental practitioners, putting personalized guidance and advice at their fingertips.
Intelligent brush heads enable new, automated replacement service
Complementing the previously announced Philips Sonicare DiamondClean Smart connected toothbrush, Philips is now introducing a new automated brush head reordering service. This new service is enabled by the BrushSync technology integrated into Philips smart brush heads and handles. It orders new brush heads when needed, based on the actual user brushing usage. These will be delivered right to their door when it is the optimal time to replace them.
Better immune system, boost energy, reduce sugar and calorie intake
Despite society's ever-increasing focus on food calories, sugar and other nutritional values, it is still difficult to obtain meaningful insights into what we eat in an easy way. Yet studies suggest that food intake can be a significant factor in determining people's risk for many chronic diseases, such as obesity, diabetes and cardiovascular disease [1]. Supporting people to stay focused on achieving specific health goals, Philips has previously launched the Airfryer with fat removal technology and is now introducing the High-Speed Connected Blender.

This smart blender can help people on achieving specific health goals such as boosting their energy, reduce their sugar and calorie intake, or increase their general well-being. The blender's integrated scale eliminates the need to pre-measure ingredients and provides a detailed analysis of nutritional content, while the accompanying Philips NutriU app acts as a personal nutrition coach, offering personalized advice and hundreds of nutritionally balanced recipes.
Philips SmartSleep, optimizing deep sleep powered by Artificial Intelligence
Nearly 40 percent of people aged 25 - 54 get less than the recommended seven hours of sleep per night, which is reported to result in difficulty being fully alert the next day[2]. Studies [3] suggest that deep, or slow wave, sleep plays a critical role in resetting the brain to be more alert and focused, and that people who experience high quality slow wave sleep are more alert during the day, with higher daytime energy levels.

Philips' new SmartSleep is the world's first and only clinically-proven wearable solution for consumers to improve deep sleep quality for people who do not get enough sleep due to lifestyle. Unlike other sleep trackers that merely monitor a user's sleep pattern, SmartSleep actively enhances the depth and duration of deep sleep. It uses two small sensors and advanced algorithms that accurately identify an individual's different sleep stages during the night. When detecting periods of deep sleep it intervenes with clinically proven technology to boost it in real time with customized audio tones. An accompanying app logs sleep improvement over time and provides tips and advice on how to get the best possible night's sleep. SmartSleep leverages the more than 2.8 billion nights of sleep data Philips collected the past decade. Philips has worked closely with a Sleep Scientific Advisory Board made up of world-renown sleep physicians, scientists and clinicians who have played a vital role in SmartSleep's end-to-end innovation. Its effectiveness has been tested in a randomized, double-blind clinical trial, in which 70 percent of users reported feeling less tired during the day. They also scored significantly better during memory and motor skill tests [4].

SmartSleep, after the U.S. now introduced to the German market, will soon by powered by Artificial Intelligence (AI) to further enhance its adaptive personalized user experience. Existing users in the US and all new users in Germany will benefit from this update, which is expected to be released later this year.

Recently selling its one-billionth electric male grooming product, at IFA Philips sets another male grooming milestone with the global introduction of its new Shaver Series 9000 Prestige, the solution for an uncompromised shave, cutting facial hair feeling as close as a wet blade [5]. It comes with new NanoTech precision blades and the BeardAdapt Sensor that makes the shaver automatically adapt to the user's hair 15 times per second, permitting the razor to give a clean cut. Other innovations on display at IFA in Berlin include the Philips 5000 LatteGO coffee machine, and the Philips Pregnancy+ app and daily pregnancy tracker. These solutions are showcased alongside many other innovations in the areas of sleep, oral care, air purification, nutrition, and personal care.
Philips at IFA 2018
The Philips press conference, hosted by Henk de Jong, Chief of International Markets at Philips, takes place on August 30 at 12:15PM CET in Hall 22 in the Messe Berlin. A live stream of the event can be viewed at www.ifa.philips.com. Henk will be joined on stage by Jasper Vervoort, Head of Marketing Philips Hue at Signify (the new name for Philips Lighting) and Kostas Vouzas, CEO Philips TV Europe at TP Vision.
About Royal Philips
Royal Philips (NYSE: PHG, AEX: PHIA) is a leading health technology company focused on improving people's health and enabling better outcomes across the health continuum from healthy living and prevention, to diagnosis, treatment and home care. Philips leverages advanced technology and deep clinical and consumer insights to deliver integrated solutions. Headquartered in the Netherlands, the company is a leader in diagnostic imaging, image-guided therapy, patient monitoring and health informatics, as well as in consumer health and home care. Philips generated 2017 sales of EUR 17.8 billion and employs approximately 75,000 employees with sales and services in more than 100 countries.
1. WHO. Diet, nutrition and the prevention of chronic diseases. Report of the joint WHO/FAO expert consultation
WHO Technical Report Series, No. 916 (TRS 916) Geneva, 28 January - 1 February 2002
2. CDC, 2011. Data analysis from the 2005–2008 National Health and Nutrition Examination Survey (NHANES) - cross-sectional design. Stratified, multistage probability sample of the civilian noninstitutionalized U.S. population. N= 10,896. 74.8% response rate
3. C. Weller. "Why We Sleep: SHY Hypothesis Claims Our Brain Must 'Pay the Price for Learning", Medical Daily. 6. Published January 9, 2014.
4. A. Mahadevan, G. Garcia-Molina. "SmartSleep: quantifying slow wave activity enhancement"
5. 840 evaluations by 7 barbers with 108 consumers, Germany