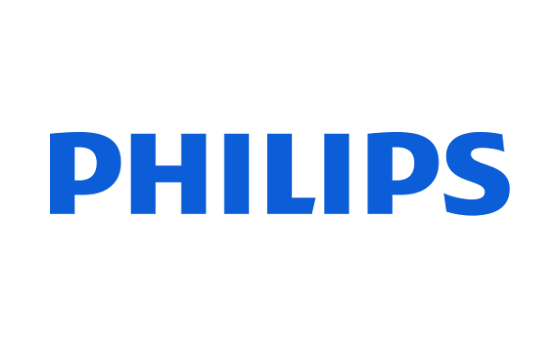 Royal Philips (NYSE: PHG, AEX: PHIA), a global leader in health technology, today introduced the EPIQ CVx cardiovascular ultrasound system. Built on the powerful EPIQ ultrasound platform, EPIQ CVx is specifically designed to increase diagnostic confidence and simplify workflow for clinicians, giving them more time to interact with their patients and reducing the need for repeat scans. The initial response to the new system has been overwhelmingly positive: 95% of a group of clinicians who were shown the new EPIQ CVx believed it offered improved image quality: sharper and clearer images [1]. Philips is also introducing the EPIQ CVxi, specifically tailored for use in the interventional lab. EPIQ CVx and EPIQ CVxi are CE marked and have received 510(k) clearance from the U.S. Food and Drug Administration (FDA).

"The EPIQ CVx brings together advanced image quality, quantification and intelligence specifically for the cardiologist," said Roberto Lang, MD, Professor of Medicine, Director, Noninvasive Cardiac Imaging Laboratory at the University of Chicago Medicine. "I was impressed with the TrueVue feature, which elevates 3D ultrasound imaging to a totally new level and could impact diagnostic ability of echocardiography in different clinical scenarios, like better understanding of the anatomy of mitral valves."

"As pressures on healthcare systems around the world continue to increase, cardiologists have more patients to examine in less time. By using advanced 3D organ modeling, image slicing, and proven quantification, anatomical intelligence is helping make ultrasound exams easier to perform and more reproducible," said David Handler, General Manager Cardiac Ultrasound at Philips. "With the EPIQ CVx and its cardiology-centric design, clinicians can perform fast exams with enhanced diagnostic information. The EPIQ CVxi is our third-generation integrated ultrasound-angiography cath lab solution for real-time, workflow-optimized image guidance and advanced quantification for structural heart procedures."
Designed for cardiology
Debuting at ESC 2018, the EPIQ CVx places cardiologists at the forefront of innovation. It includes higher processing power, exceptional image clarity and sharpness, improved exam efficiencies and more robust and reproducible quantification, enabled by anatomical intelligence. The EPIQ CVx includes TrueVue, giving clinicians the ability to see photorealistic renderings of the heart, which improves cardiac anatomy analysis by offering detailed tissue and depth perception imaging through a new virtual light source. The system provides cardiologists with high image quality through the latest generation OLED monitor, offering a more dynamic, wider viewing angle for side-by-side image comparison. By combining the new OLED monitor with TrueVue, clinicians can have the confidence to provide exceptional care for all patients, including pediatric patients, whose small hearts can be challenging to image.

The system offers a variety of new features including Dynamic Heart Model. Building on Philips HeartModelA.I., it uses anatomical intelligence to automatically quantify left ventricle function to produce a multi-beat analysis for adult patients. Dynamic Heart Model has been shown to reduce the amount of time to generate a 3D Ejection Fraction, an important measurement in determining how well the heart is pumping out blood, by 83% [2]. It also delivers a high level of robustness and reproducibility, even for patients with an arrhythmia. The systems also includes the new S9-2 PureWave Transducer, which simplifies pediatric cardiac exams by displaying high levels of detail and contrast resolution through the single-crystal technology. It also provides tissue information at greater depths and enhances pediatric capability for coronary artery visualization.

The EPIQ CVx includes a cardiology-specific user interface that simplifies the exam experience through a user-configurable touch-screen interface, allowing clinicians to personalize their controls and improve workflow for their cardiology exams. Philips also reaffirms its dedication to privacy and security by providing strong security capabilities and protocols.
Image Guided Therapy for structural heart repairs: combining live ultrasound and X-ray
Specifically designed for use in the cath lab, the EPIQ CVxi with EchoNavigator is Philips' third-generation interventional solution to streamline communication between the interventional cardiologist and the echocardiographer during complex interventional exams, improving patient care and enhancing workflow. Combining live ultrasound and X-ray information into one intuitive view, EchoNavigator helps interventional cardiologists oversee procedures along with the location of key anatomical structures. In addition, MultiVue provides more flexibility when using 3D during diagnostic or interventional procedures as the clinician can see multiple and flexible views at once.

Philips will showcase the EPIQ CVx and CVxi at the 2018 European Society of Cardiology at Stand #H200, Hall A3 at the Messe in Munich, Germany.
About Royal Philips
Royal Philips (NYSE: PHG, AEX: PHIA) is a leading health technology company focused on improving people's health and enabling better outcomes across the health continuum from healthy living and prevention, to diagnosis, treatment and home care. Philips leverages advanced technology and deep clinical and consumer insights to deliver integrated solutions. Headquartered in the Netherlands, the company is a leader in diagnostic imaging, image-guided therapy, patient monitoring and health informatics, as well as in consumer health and home care. Philips generated 2017 sales of EUR 17.8 billion and employs approximately 75,000 employees with sales and services in more than 100 countries.
1. Results obtained during user demonstrations performed in December 2017 with the EPIQ CVx and the iE33 systems. The research was designed and supervised by Use-Lab GmbH, an independent and objective engineering consultancy and user interface design company. The tests involved 42 clinicians from 17 countries. The various types of cardiac customer segments represented were adult diagnostics and interventional, adult diagnostics, and pediatric diagnostics and interventional.
2. Prado A, Narang A, Volpato V, Kumari N, Prater D, Addetia K, Patel AR, Mor-Avi V, Lang RM: Automated dynamic measurement of left heart chamber volumes for quantification of ejection and filling parameters. JASE 31(6):B111; 2018