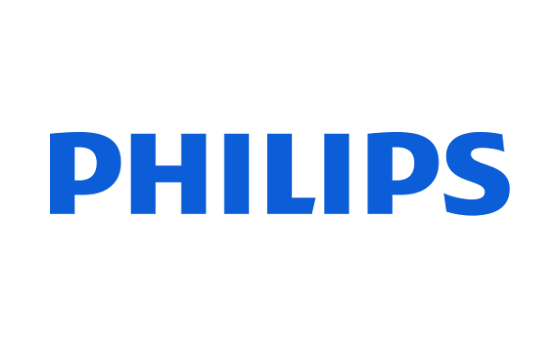 Royal Philips (NYSE: PHG, AEX: PHIA), a global leader in health technology, and US-based Emory Healthcare have launched a new remote Intensive Care Unit (eICU) monitoring program, based at the Royal Perth Hospital in Western Australia, focused on improving the outcomes of high risk patients and advancing the globalization of critical care.

Based on the successes of a pilot program Emory Healthcare ran out of Sydney in 2016, this partnership is a next phase for Emory Healthcare. Their critical care physician (intensivists) and critical care nurse experts will provide medical care to patients in the US from their base at Royal Perth Hospital using Philips' remote intensive care unit monitoring technology. This virtual care model enables the Perth-based US clinicians to provide remote nighttime critical care support to patients in Atlanta, Georgia during daytime hours in Perth. This model helps to reduce the burden of traditional night shift work.

"This partnership is enabling a crucial shift in the delivery of care, impacting clinical outcomes, where technology supports clinicians to deliver more proactive and timely care to patients across the globe," said Caroline Clarke, market leader ASEAN Pacific at Philips. "Access to highly experienced intensivists and critical care nurses is an ongoing challenge for hospitals internationally, and virtual care solutions, like the eICU program, can help deliver much needed expertise to areas where this is lacking. At Philips, we are proud to play our part in creating connected health solutions that break down barriers within healthcare, to impact both providers and patients."

The eICU program allows for near real-time remote patient monitoring and early intervention via advanced audio-visual technology. Smart algorithms can predict deteriorations in health, giving clinicians the ability to communicate with local caregivers via live video link, to continuously monitor patient health, and advise on the best course of treatment from wherever they are located.

"The eICU represents the future of globalized critical care, transforming the delivery of care from the bedside in partnership with the Informatics Center to any site where the advanced technology can be implemented, extending beyond the barriers of location and time," said Tim Buchman, Director of the Critical Care Center, Emory Healthcare. "Overnight, when adverse events are most likely to occur for ICU patients, the eICU program allows clinicians to support the Atlanta-based bedside team by recognizing adverse physiology, making critical diagnosis, and intervening as a patient begins to veer off trajectory. We are turning night into day to make the lives of our caregivers as positive as possible while improving care quality and patient outcomes."

"The partnership of eRNs and eMDs in the Emory eICU is a primary component of the success of the program," added Cheryl Hiddleson, Director Emory eICU Center. "This is why Emory decided to send one physician and one nurse to Perth, so that collaborative effort is maintained. The goal of the program and its clinicians to ensure quality patient care is also preserved by continuing this model."

"As part of our commitment to continually improve patient and carers' experiences within the health care system, we are excited to welcome Dr. Buchman and his Emory Healthcare critical care team located on site," said Liz MacLeod, Chief Executive, East Metropolitan Health Service (EMHS). "We both share the same goals and objectives to provide the best patient care possible. Hosting this program at RPH allows us to see first hand how remote ICU monitoring could possibly change the face of acute medicine in the future, by bringing together geographically dispersed teams in different parts of the world."

The Philips eICU program has delivered proven success for Emory Healthcare since its implementation four years ago. The program demonstrated that remote ICU monitoring can help to save lives, increases provider satisfaction and drives cost savings through length of stay reduction and inpatient readmission decrease. The solution is part of a connected, patient-centred care and analytics suite that supports advanced care delivery models both in the hospital and to the home.

A recently published whitepaper calculating the value of remote ICU monitoring (tele-ICU) can be found here.
About Royal Philips
Royal Philips (NYSE: PHG, AEX: PHIA) is a leading health technology company focused on improving people's health and enabling better outcomes across the health continuum from healthy living and prevention, to diagnosis, treatment and home care. Philips leverages advanced technology and deep clinical and consumer insights to deliver integrated solutions. Headquartered in the Netherlands, the company is a leader in diagnostic imaging, image-guided therapy, patient monitoring and health informatics, as well as in consumer health and home care. Philips' health technology portfolio generated 2017 sales of EUR 17.8 billion and employs approximately 74,000 employees with sales and services in more than 100 countries.
About Emory Healthcare
U.S. based-Emory Healthcare, with more than 17,000 employees and seven hospitals, is the most comprehensive academic health system in Georgia. Emory Healthcare has $3.3 billion in annual net revenue and provides $73.5 million in charity care. System-wide, it has 2,046 licensed patient beds, over 2,000 physicians practicing in more than 70 specialties and serves metro Atlanta with 200 locations. Emory Healthcare is the only health system in Georgia with three Magnet-designated hospitals, Emory Saint Joseph's Hospital, Emory University Hospital and Emory University Orthopaedics & Spine Hospital, for nursing excellence. Emory Healthcare's core purpose: "To serve humanity by improving health through integration of education, discovery and health care."
About East Metropolitan Health Service
EMHS provides a comprehensive range of health services to more than 680 000 people living within Perth's eastern corridor. This includes the provision of both hospital and community based services within the EMHS catchment area, in addition to state-wide services such as the adult major trauma unit, based at RPH.