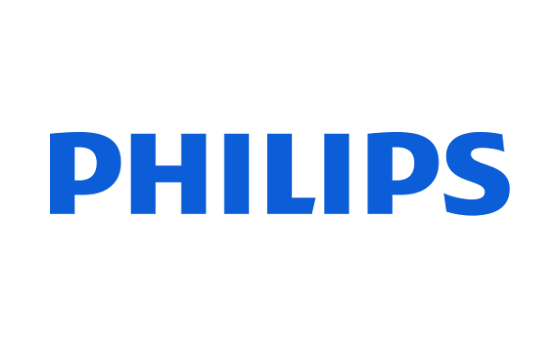 Royal Philips (NYSE: PHG, AEX: PHIA), a global leader in health technology, has announced the expanding adoption of its Population Health Management solutions with health systems across the globe, including HealthONE, an integrated delivery network (IDN) in Denver, Colorado. As healthcare organizations seek to transform their business models from fee-for-service toward more value-based care delivery, several global institutions are deploying the Philips Wellcentive platform, supporting population analytics and ambulatory telehealth, to better understand their populations, navigate care and activate patients. This includes the clinical programs to deliver better health, and provide more seamless care for patients.

In addition to HealthONE, nine other health organizations have recently selected or renewed relationships with Philips to enable their transition to value-based care and enhance patient outcomes, including Affinia Health Network (Michigan), Banner Health (Arizona), Boulder Valley Care Network (affiliated with Boulder Community Health, Colorado), Lahey Health (Massachusetts), MedNet One Health Solutions (Michigan), Sharp HealthCare (California), Specialized On-Site Care Management (Florida), Wexford Physician Hospital Organization (Michigan), and Rostock University Medical Center (Germany).
Comprehensive analytics platform drives financial and clinical improvements
HealthONE, part of the Hospital Corporation of America's (HCA) Continental division and the largest health system in the metro Denver area with more than 10,000 employees, signed a four-year strategic agreement with Philips Wellcentive. The Philips Wellcentive comprehensive cloud-based informatics platform, aggregates and analyzes clinical claims and financial data to help drive quality improvement and revenue growth. HealthONE will leverage Philips Wellcentive's integrated solution and analytics insights services to interpret claims data in order to maximize and accelerate payer collaboration while identifying opportunities for patient outcome improvements. Philips and HealthONE will also work together to evaluate the payer-patient mix and specialist referral and utilization patterns, and to deploy tools to better identify and manage high-risk, high-cost patients.

"For the future success of HealthONE, we recognized the need for a comprehensive solution to enable more effective care management," said Andy Draper, PhD, Chief Information Officer at HealthONE and HCA Continental Division. "Philips has significant experience in supporting organizations as they transition to value-based care and managing risk-based contracts. As we work to drive a healthier bottom line, Philips Wellcentive supports our growth strategy and helps us identify gaps in our care delivery and improve the use of our data."
Integrating telehealth and analytics to manage cardiac care
Rostock University Medical Center, a leading German medical center, is the first site across the globe to integrate Philips' comprehensive population health solution, leveraging both Philips Wellcentive analytics and the eCareCoordinator telehealth technology on the Philips Healthsuite Digital Platform to support cardiac care management. The program extends cardiac care from the hospital and into the home, allowing patients with heart disease to monitor their vitals from home. Clinicians can view this patient data to monitor progress and leverage this same information from the telehealth database to provide a referring physician information on the patient - further helping integration across the health continuum.

"Health systems, now more than ever, are realizing that at the crux of the transition to value-based care is the understanding of their patient population through visibility into cost, quality and patient risk," said Derek Ross, Business Leader of Philips Population Health Management. "As health systems move beyond care delivery to health delivery that starts and ends in the home, ensuring they have the right data with actionable insights will be critical."

In the KLAS 2017 Population Health Management report (https://klasresearch.com/report/population-health-management-2017-part-1/1189)), Philips Wellcentive was validated across six verticals of population health. Philips Population Health Management provides a comprehensive and proactive healthcare delivery strategy that focuses on health, prevention, wellness and the systematic improvement in outcomes for populations of patients. Philips offers analytics, enterprise telehealth, home monitoring, personal emergency response systems (PERS) and personal health programs to address multiple groups within a population, from intensive ambulatory care for high-risk patients to prevention and personal health programs for the general population.

About Royal Philips
Royal Philips (NYSE: PHG, AEX: PHIA) is a leading health technology company focused on improving people's health and enabling better outcomes across the health continuum from healthy living and prevention, to diagnosis, treatment and home care. Philips leverages advanced technology and deep clinical and consumer insights to deliver integrated solutions. Headquartered in the Netherlands, the company is a leader in diagnostic imaging, image-guided therapy, patient monitoring and health informatics, as well as in consumer health and home care. Philips' health technology portfolio generated 2016 sales of EUR 17.4 billion and employs approximately 73,000 employees with sales and services in more than 100 countries.

About HealthONE
HealthONE is the largest healthcare system in the metro Denver area with more than 10,000 employees. As part of the HealthONE system of care, The Medical Center of Aurora, North Suburban Medical Center, Presbyterian/St. Luke's Medical Center, Rocky Mountain Hospital for Children, Rose Medical Center, Sky Ridge Medical Center, Swedish Medical Center, and Spalding Rehabilitation Hospital work together to provide a higher level of care. In addition, our family of services includes seven hospital free-standing emergency departments and numerous ambulatory surgery centers, CareNow urgent care and occupational medicine clinics, physician practices, imaging centers, and AIRLIFE-DENVER, which provides critical care air and ground transportation across a 10-state region. And, as one of the top ten corporate philanthropists in the metro area, HealthONE contributed more than $1.5 million in 2016 and supports over 150 organizations through cash and in-kind donations.