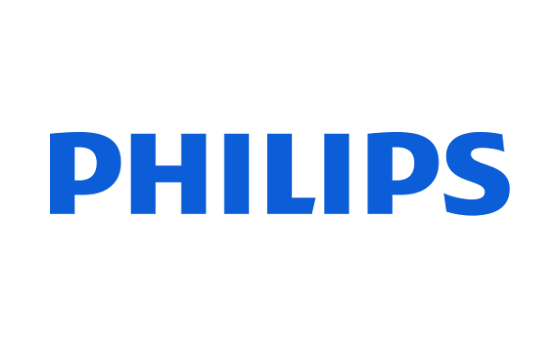 Royal Philips (NYSE: PHG, AEX: PHIA), a global leader in health technology and proud partner of the World Heart Federation (WHF), is calling for people to act now to take control of their own health this World Heart Day, 29th September - an annual initiative that raises awareness of heart disease and its associated risks. Whilst we're increasingly aware of rising levels of heart disease, it may come as a surprise that it is the number one cause of death globally [1]. It is estimated over 17.5 million people died from cardiovascular disease in 2015, representing 31% of global deaths [1].
Modern lifestyles with higher calorie foods
Not just a disease that affects the old, globally 1 in 10 people aged 30 - 70 die from cardiovascular disease [2]. In part, this is because our modern lifestyles mean we're consuming higher calorie foods, fats, sugar and salt. This contributes to the major risk factors for heart disease - such as higher blood pressure, raised blood sugar, raised blood fats and obesity. In fact, according to the World Health Organization, 39% of adults aged 18 years and over are now overweight and 13% are obese [3]. However, simple behavioral changes such as eating more fresh food, and taking ownership of our own health, can help reduce the risk of developing heart disease.

"During the last century the increasing use of tobacco, together with profound changes to our diets and physical activity, have contributed to the epidemic of cardiovascular disease which is the biggest killer worldwide," said Professor David Wood, President, World Heart Federation. "An unhealthy lifestyle is the major cause of heart attacks and strokes and so eliminating tobacco use, eating healthily and becoming physically active is crucial to helping people live longer, better, more heart healthy lives. Eating well by reducing fats, increasing intake of fruit and vegetables, and reducing the amount of processed, prepackaged and sugary food and drink in the diet is just one simple way to reduce the risk of heart disease and stroke."

It's clearly more important than ever for us to watch what we eat; but the temptation to indulge in some foods is hard to resist, and this can have a serious effect on our weight and in turn our heart health.

At Philips, we believe that food and drink are the building blocks of a healthy life; but this doesn't mean we shouldn't be able to enjoy the delicious foods that we love. Homemade food has the power to nourish like nothing else, giving us control over the ingredients we use and therefore the quality of the meal. What is more, cooking and eating homemade food brings families and people together, enhancing relationships and building healthy routines for life. Our kitchen appliances are designed to make preparing nourishing but tasty meals at home easier, helping everyone to have a balanced and nutritious diet.
Two Airfryers sold every minute globally
Research shows that 82% of people are looking to purchase an appliance that helps them to prepare healthy meals, such as an Airfryer [4]. At Philips we are the creators of the Airfryer, a unique appliance that uses hot air to quickly and easily cook delicious but healthy food. Now industry leading, since its launch over 8 million Philips Airfryers have been sold globally [5] - the equivalent of two Airfryers sold every minute globally [6] - helping everyone to prepare tasty, but healthier food at home, with little to no oil. Continued innovation means that the brand new Airfryer XXL with fat removal technology is the most powerful Airfryer ever made [7], which extracts fat from food and captures it all in the fat reducer at the bottom of the Airfryer - so you can just throw out the fat.

In addition, 80% of people still don't get their recommended daily amount of fruit and vegetables [8] - something that has become increasingly difficult with a busy lifestyle. Our range of juicers, blenders and soup makers have been developed to be a fast and easy way to get a full day's worth of nutrients. Featuring innovative technology, they are able to release nutrients from ingredients that can then be consumed at home or on the go.

"The type of food and drink we consume is a daily choice. We understand the importance of heart health and see food and drink as crucial elements in helping to increase the number of healthy hearts - so want to help make this daily decision simpler," said Selina Thurer, Business Leader Kitchen Appliances, Philips. We are convinced there is always a way to make life better and are committed to creating solutions that enable long-term, healthy cooking and eating habits - while respecting the desire of consumers not to compromise on taste. We thus empower everyone to enjoy the longer-term health benefits of homemade food, such as a reduced risk of becoming overweight or obese and developing heart disease."
Convergence of consumer health and professional healthcare
As consumers take a more active role in managing their health, we see consumer health and professional healthcare converging. Through Philips' market-leading propositions in consumer health, we have natural touchpoints with consumers to promote healthy lifestyles, which are critical to good health. In the hospital, Philips is leading in integrated diagnosis and therapy solutions across various disciplines, combining advanced imaging modalities, image-guided therapy suites, patient monitoring systems and clinical decision support.

For further information, please visit:
http://www.myheartisunique.com

About Royal Philips
Royal Philips (NYSE: PHG, AEX: PHIA) is a leading health technology company focused on improving people's health and enabling better outcomes across the health continuum from healthy living and prevention, to diagnosis, treatment and home care. Philips leverages advanced technology and deep clinical and consumer insights to deliver integrated solutions. Headquartered in the Netherlands, the company is a leader in diagnostic imaging, image-guided therapy, patient monitoring and health informatics, as well as in consumer health and home care. Philips' health technology portfolio generated 2016 sales of EUR 17.4 billion and employs approximately 71,000 employees with sales and services in more than 100 countries.

1. World Health Organization Factsheet, July 2017: www.who.int/mediacentre/factsheets/fs317/en/
2. World Health Organization 2012
3. World Health Organization: http://www.who.int/mediacentre/factsheets/fs311/en/
4. Early Buyer Study Airfryer, Philips USA, February 2016
5. Philips shipment data
6. Based on 8,034,081 Airfryers sold between September 2010 - August 2017
7. Based on wattage of motor and heater, the highest measured among major low fat fryers
8. World Health Organization, 2015. Diet, nutrition and the prevention of chronic diseases: http://www.who.int/dietphysicalactivity/publications/trs916/en/