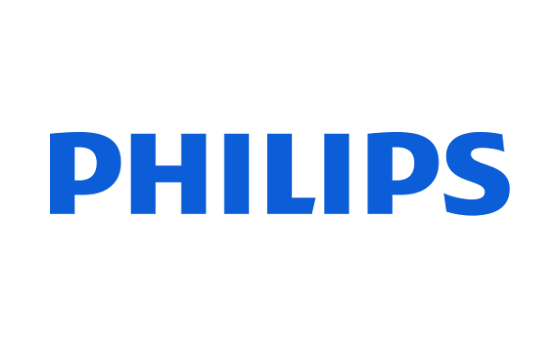 An international report published by Royal Philips (NYSE: PHG; AEX: PHIA) reveals that our beleaguered NHS is more integrated than we realise and, in contrast with some other countries, both the public and HCPs are positive about the benefits offered by connected care technologies. (1)

The second annual Future Health Index, reveals that connected care technologies are already far more embedded into the practices of the UK public and HCPs than perceived. In fact, in the last 12 months, nearly half of HCPs (48 per cent) have seen an increase in the use of connected care technologies by primary care doctors, and over a third (38 per cent) have seen an increase in the rate of use by other primary and secondary healthcare services. In the UK, our systems are also better integrated than people realise; out of the 19 markets surveyed, we have a higher than average IT spend on IoT across software, connectivity and services in healthcare as a percentage of our GDP.

The general public is also embracing connected care technologies, with 31 per cent having used such technology to monitor a health indicator (e.g. heart rate, weight, blood pressure) in the last 12 months. Unsurprisingly, the younger generations (18-34) are leading the way with incorporating this kind of technology into their lifestyle, however, as the NHS plans to future-proof itself, it must acknowledge this is the direction the population is headed. Furthermore, about a quarter (26 per cent) of individuals aged 55+ have used this technology, indicating it is an approach suitable for all.

Many concerns around data privacy and data sharing have been at the forefront of discussions surrounding the integration of connected care technologies in health systems. Whilst undoubtedly there is a need to have robust standards in place to protect health data, it is clear that the move towards a digitalised healthcare system brings a multitude of benefits to all stakeholders, as well as the healthcare system itself. The report findings show that the general public is increasingly seeing the value of digital technologies with 57 per cent of those who have used connected care technology to track a health indicator(s) sharing their data with an HCP in the past 12 months.

As cardiac conditions are the highest cause of A&E submissions(2), it is interesting to see that 31 per cent of the general population with a cardiovascular-related issue had a physician recommend tracking either blood pressure or heart rate as a first step to address the condition. The approach of introducing connected care into disease management is being seen across a variety of health conditions:
Dream Family Suite to Support Improved Therapy Adherence for People Living with Sleep Apnoea
This system uses patient-designed therapy devices, web based software and personalised tools to help people best manage their sleep apnoea.
The Philips Dream Family portfolio includes DreamStation, a sleep therapy system; DreamWear, a minimal contact nasal mask; and the DreamMapper app and website, designed to assist people living with sleep apnoea to improve treatment adherence by providing tools and real time tracking and analysis of their positive airway pressure (PAP) therapy.
DreamMapper quickly correlates and analyses data on therapy usage, mask fit and apnoea hypopnea index (AHI) readings to help improve treatment success as well as helping users set and achieve personal therapy goals. In addition to providing continuous therapy analysis, the platform also provides troubleshooting support, and instructional videos that address a variety of potential therapy challenges. In turn this has the potential to reduce NHS clinician contact time, freeing up hours away from more administrative therapy enquiries.
Karen Danville from Hull was one of the first people to benefit from DreamMapper in the UK, stating; "I check DreamMapper every morning as I wake up to see how much therapy time I have had and how good my mask fit was. It also has some helpful information about sleep apnoea. I would highly recommend this app to all my fellow sleep apnoea sufferers. I love it."
Working as part of the Dream Family suite, clinicians also see the benefits as DreamMapper connects and monitors the patient's use of DreamStation, an important part of PAP delivery and adherence, as Michael Oko, Consultant ENT surgeon explains, "Technology is another key advancement that has been a catalyst to improving adherence to treatment for Obstructive Sleep Apnoea (OSA) patients. The technology, in this case, is a combination of remote patient monitoring and self-monitoring to make it easier for patients with OSA to stick with their CPAP (continuous positive airway pressure) therapy. Devices used by patients at home now have remote patient monitoring technology, so as a consultant I can regularly track my patients' data remotely, paired with Apps for the patients so they can check their own information on their treatment plan. This remote monitoring technology has contributed to helping patients stick with the program and in addition reduces the number of appointments a patient may need."
"I'm optimistic that the Future Health Index findings can provide a boost to both the NHS and our patient population - knowing the UK healthcare system is better integrated than we give it credit for, and both patients and HCPs feel positive about the benefits offered by connected care technologies. Connected care represents a real and very present solution for some of the challenges the healthcare system faces. Leveraging technological innovations not only has the ability to empower people to manage their health and stay out of the hospital, but to deliver effective treatment plans and ease the burden on medical staff by balancing the partnership between doctors and patients," says Neil Mesher, CEO at Philips UK and Ireland.
"These are very positive signs - looking forward, it would be great to see more exchange of data between patients and healthcare professionals, particularly given the consumerisation of healthcare and the uptake of medical grade apps so that the user of the healthcare system - the patient - enjoys full integration and, ultimately, empowerment," added Mesher.
To download the Future Health Index 2017 report in its entirety, please visit https://www.futurehealthindex.com/report/2017. For additional Future Health Index related content, please visit https://www.futurehealthindex.com.
1. When we say, "connected care," we are talking about technology that enables sharing of information throughout all parts of the health system (doctors, nurses, community nurses, patients, hospitals, specialists, insurers, and government). This technology can take a variety of forms, including, but not limited to: devices that track various health indicators such as heart rate, blood pressure or steps (e.g. wearables such as smart watch/fitness trackers or home health monitoring devices); computer software that allows secure communication between doctors and hospitals; health devices that are internet enabled and transmit data.
2. Hospital & Social Care Information Centre, 2015. Available at: http://content.digital.nhs.uk/catalogue/PUB17343/adul-crit-care-data-eng-apr-13-mar-14-rep.pdf
About Royal Philips
Royal Philips (NYSE: PHG, AEX: PHIA) is a leading health technology company focused on improving people's health and enabling better outcomes across the health continuum from healthy living and prevention, to diagnosis, treatment and home care. Philips leverages advanced technology and deep clinical and consumer insights to deliver integrated solutions. Headquartered in the Netherlands, the company is a leader in diagnostic imaging, image-guided therapy, patient monitoring and health informatics, as well as in consumer health and home care. Philips' health technology portfolio generated 2016 sales of EUR 17.4 billion and employs approximately 71,000 employees with sales and services in more than 100 countries.