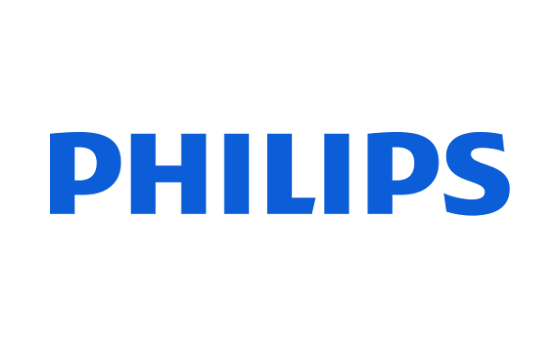 Royal Philips (NYSE: PHG, AEX: PHIA), a global leader in health technology, today announced an agreement to acquire Electrical Geodesics, Inc. (EGI), a US-based medical device company that designs, develops and commercializes a range of non-invasive technologies used to monitor and interpret brain activity. EGI's portfolio of EEG hardware, software and acquisition sensors will complement Philips' existing portfolio of imaging technologies (e.g. MRI and PET-CT) and advanced informatics (e.g. IntelliSpace Portal) for neurological applications. The combined portfolios will enable Philips to address neurological disorders such as stroke, epilepsy, traumatic brain injury and Parkinson's disease.

Under the terms of the agreement, EGI stockholders will receive, in cash, 105.4 pence per EGI share, which constitutes a 36.0 percent premium to EGI's closing price on June 21, 2017, for a total equity value of GBP 29.0 million (approximately EUR 32.9 million). The transaction is subject to customary closing conditions, including EGI stockholder approval, and is expected to close in the third quarter of 2017.

2In order to improve the treatment for some of the most complicated, life altering neurological disorders, we need more personalized and adaptive guidance tools to plan each individual patient's therapeutic options," said Joe Burnett, Business Leader Neuro Diagnostics at Philips. "This acquisition will enable Philips to provide an integrated neurology solution comprising diagnostic imaging and clinical informatics to assess brain anatomy and physiological processes, and EEG mapping tools from EGI to measure electrical brain activity. By fusing these different tools together, we will create a more comprehensive map of the brain, and unlock new computational algorithms which will help to shorten the path to a definitive diagnosis and guide some of the most complex therapeutic strategies."

"Our team is very excited to join Philips and continue to drive advancements in neurological disorders including epilepsy, stroke, Parkinson's disease and many more," said Don Tucker, Founder and CEO of EGI. "We will now complete the important work that we started 25 years ago, as part of a health technology leader that is known for its commitment to research and innovation. Our goal has always been to put the patient first and we feel this combination to be a perfect match."

A key component of EGI's products is the company's proprietary dense array EEG platform technology, which gathers brain activity data from many more electrodes than conventional EEG products. This generates significantly higher quality and more precise levels of information. With regulatory clearance in the US, EU and a number of other major international regulatory bodies, EGI's technology has been increasingly adopted as a powerful research tool and as a cost effective, patient friendly clinical neuro diagnostic platform.

EGI is based in Eugene, Oregon (US) and is listed on AIM, a market operated and regulated by the London Stock Exchange. In 2016, the company generated sales of USD 14.3 million and employed approximately 90 employees.

About Royal Philips
Royal Philips (NYSE: PHG, AEX: PHIA) is a leading health technology company focused on improving people's health and enabling better outcomes across the health continuum from healthy living and prevention, to diagnosis, treatment and home care. Philips leverages advanced technology and deep clinical and consumer insights to deliver integrated solutions. Headquartered in the Netherlands, the company is a leader in diagnostic imaging, image-guided therapy, patient monitoring and health informatics, as well as in consumer health and home care. Philips' health technology portfolio generated 2016 sales of EUR 17.4 billion and employs approximately 70,000 employees with sales and services in more than 100 countries.