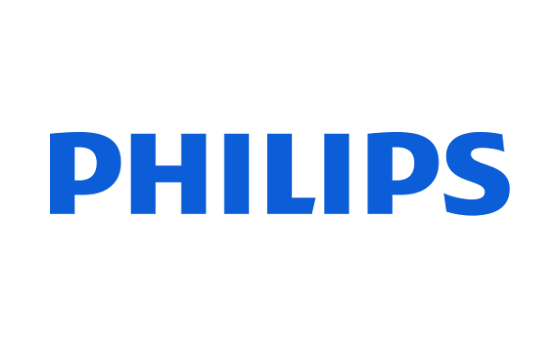 Royal Philips (NYSE: PHG, AEX: PHIA), a global leader in health technology, has been included as a "Developing-World" and "Health" categories finalist in the 'Fast Company - World Changing Ideas' awards. The company was selected for its development of a pregnancy toolkit aimed at the early detection and referral of high-risk pregnancies in disadvantaged or fragile socio-cultural communities, such as those affected by war and violence, and with limited access to healthcare. The development of the toolkit was sponsored by the Philips Foundation, a registered charity and Philips based on the needs of the International Committee of the Red Cross (ICRC).

"Innovation doesn't have to be high-tech to make a meaningful difference to people's lives, but it does need to be developed collaboratively by experts who know and care about what matters most - understanding the needs of the people they are trying to help," said Sean Carney, Chief Designer Officer at Philips. "That's why Philips and the Philips Foundation supported a key need identified by the ICRC in countries affected by war and violence. Leveraging the key insights of healthcare professionals on the ground in Africa, we co-created a solution that will help to identify pregnancies that pose a risk to mother and baby so they can be referred to a medical center."

"Together, we engaged in an entirely complementary design process where Philips brought the expertise in project and product design, and the ICRC brought the needs and expertise from the field," said Stephane du Mortier, head of ICRC's primary health care services unit. "ICRC midwives from contexts across Africa worked with Philips to develop relevant and functional products, which meet the needs of the women they are destined towards and are adapted to their contextual and social realities."

Mother and childcare is a key focus of the United Nations (UN) Sustainable Development Goals, and at the heart of what both Philips and the ICRC do every day. Up to 20% of pregnancies worldwide are estimated to be 'at-risk', with 99% of the resulting maternal deaths occurring in developing countries. Higher than average maternal mortality rates are also experienced in fragile communities, such as those ravaged by natural disaster or war, or where access to healthcare is difficult. With limited resources available in these areas, healthcare solutions need to be simple, easy-to-use, educative, attuned to cultural norms and importantly not be dependent on electricity or batteries.

The High-Risk Pregnancy Toolkit comprises a durable dual-function carry bag containing a pocket-sized waterproof and tear-proof set of cards, which doubles as a teaching aid, plus a battery-less fetoscope (fetal stethoscope) that allows both the health worker and expectant mother to hear the baby's heartbeat. The simple text and graphics used on each card are easily adapted to different languages and audiences. The pictures which will be represented on each card are already being tested in 5 ICRC-supported health centers in Africa, and a French-language version and versions specifically designed for more conservative communities are planned for later this year. The 'Heart for 2' fetoscope is specially designed to pick up a baby's heartbeat when placed directly on the skin or through thin clothing, making its use equally acceptable in cultures where women feel uncomfortable about exposing bare skin. Prototypes of the fetoscope are planned for future field tests by the ICRC.

About Royal Philips
Royal Philips (NYSE: PHG, AEX: PHIA) is a leading health technology company focused on improving people's health and enabling better outcomes across the health continuum from healthy living and prevention, to diagnosis, treatment and home care. Philips leverages advanced technology and deep clinical and consumer insights to deliver integrated solutions. Headquartered in the Netherlands, the company is a leader in diagnostic imaging, image-guided therapy, patient monitoring and health informatics, as well as in consumer health and home care. Philips' health technology portfolio generated 2016 sales of EUR 17.4 billion and employs approximately 71,000 employees with sales and services in more than 100 countries.

About the Philips Foundation
The Philips Foundation is a registered charity and has been created to help enable lasting social change in disadvantaged communities through the provision and application of innovation, talent and resources. Together with key partners the International Red Cross and UNICEF, the Philips Foundation seeks to identify the challenges where a combination of Philips expertise and partner experience can be used to create meaningful solutions that impact people's lives. The Philips Foundation has three main program areas: disaster relief, community development and social entrepreneurship. Programs run throughout the world in Philips country locations will also be supported and channeled through the Philips Foundation. The Philips Foundation's work supports Royal Philips' ambition to improve the lives of 3 billion people a year by 2025.

About the International Committee of the Red Cross (ICRC)
The ICRC is an impartial, neutral and independent organization whose exclusively humanitarian mission is to protect the lives and dignity of victims of armed conflict and other situations of violence and to provide them with assistance. The ICRC also endeavours to prevent suffering by promoting and strengthening humanitarian law and universal humanitarian principles. Established in 1863, the ICRC is at the origin of the Geneva Conventions and the International Red Cross and Red Crescent Movement. It directs and coordinates the international activities conducted by the Movement in armed conflicts and other situations of violence. In 2005, the ICRC set up the Corporate Support Group, a group of currently 12 companies and foundations whose core mandate is to work alongside the ICRC, through the leveraging of their skills, experiences and other non-financial resources, towards achieving maximum humanitarian impact. The Philips Foundation is one of its members.