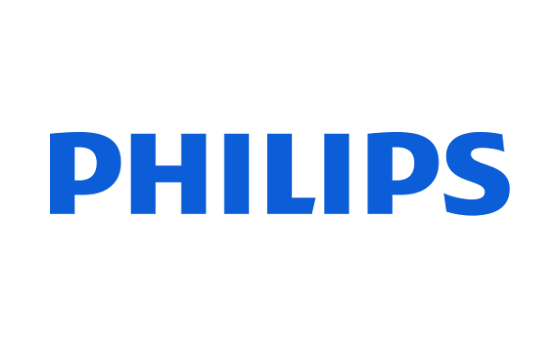 As many healthcare organizations continue to face a shortage of highly skilled critical care nurses and intensivists, telemedicine has become a crucial element in caring for critically ill patients regardless of location. New data shows Royal Philips (NYSE: PHG, AEX: PHIA), a leading global health technology company, has helped Emory Healthcare to exceed their goals for streamlining the system's ICUs via use of population health solutions. Since the implementation of this program three years ago, Emory has provided care to more than 20,000 patients in five hospitals across Georgia (US), while saving millions of dollars in costs.

Emory Healthcare's eICU success was recently highlighted in the 3rd annual "Evaluation of Hospital-Setting HCIA Awards" report by Abt Associates, conducted on behalf of the Centers for Medicare & Medicaid Services (CMS). This three-year independent audit analyzed financial and clinical outcomes at organizations that received CMS Innovation grants to tackle healthcare challenges with novel approaches and solutions. Emory's program sought to improve care, value, and access for patients by addressing the critical care staffing shortage. Implementing an eICU program to remotely monitor ICU patients on a continuous basis helped care teams to recognize patients in need of immediate attention so they could intervene more quickly.

During the independent audit that spanned 15 months, the eICU program at Emory was compared to nine other hospitals in the Atlanta area to determine the success of the implementation. The review criteria were established by the federal government and the auditor, which reported that Emory achieved the following results across its 136 beds at five hospital sites:
USD 1,486 reduction in average Medicare spending per 60-day episode relative to the comparison group, yielding an estimated savings of USD 4.6 million around care of these federal beneficiaries during the 15 month comparison period. (p<0.01).
4.9 percentage point increase in the relative rate of discharges to home health care, while discharges to skilled nursing facilities and long-term care hospitals declined by 6.9 percentage points (p<0.01), indicating that Emory was discharging patients with less need for institutional post-acute care after their eICU stay.
2.1 percentage point decrease in the rate of 60-day inpatient readmissions (p<0.10) relative to the comparison group. Medicare pays for home health care in 60-day increments, and more of Emory's patients were discharged with home health care, which may have contributed to this reduction in 60-day readmissions.
"Our mission at Emory is to deliver quality care to patients at a cost they and their families can afford and to provide access whenever and wherever people need it," said Dr. Timothy Buchman, Director, Critical Care Center, Emory Healthcare. "These independent findings verify that our innovative approach to addressing a highly variable, complex patient population - those in the critical care unit - improves patient outcomes, allowing them to leave the ICU healthier, thereby reducing the need for patients and their families to have extended rehab stays or be readmitted."
The findings at Emory confirm direct and favorable effects on patient outcomes and costs of care. This has special significance for accountable care organizations that are taking on more financial risk and must pay for similarly high-cost patients while adhering to high quality standards. Using the Philips technology, Emory's remote monitoring team was credited with providing timely interventions to the bedside team and ensuring patients received care for issues that may have otherwise gone undetected. The result was that patients received more complete care in the hospital, allowing them to recover in the home setting more often.
Additionally, the survey portion of Abt's audit showed that patient satisfaction of those who received care at Emory's facilities was more favorable than reported by the comparison group. The findings also suggest that the eICU program at Emory helped improve affiliate provider training and increased the number of patients that one intensivist could cover.
"These findings have shown that increased stability with fewer complications has longitudinal benefits beyond when a patient leaves the ICU," said Manu Varma, Business Leader, Philips Wellcentive and Hospital to Home. "As health systems transition to value-based care and depend more on population health tools, these long-term benefits to patients are not only reducing readmissions and improving outcomes, but also have the potential to increase hospital ratings and lower the cost of care."
The results from the Emory program and the independent audit complement the findings of a study published earlier this year in CHEST that shows how comprehensive tele-ICU programs are impacting financial outcomes and driving substantial cost savings. Philips' population health management solutions, including dozens of eICU programs currently serving patients across the USA, are designed to leverage a proactive and seamless model to clinically transform the delivery of care to address growing clinician shortages, while improving patient outcomes.
About Royal Philips
Royal Philips (NYSE: PHG, AEX: PHIA) is a leading health technology company focused on improving people's health and enabling better outcomes across the health continuum from healthy living and prevention, to diagnosis, treatment and home care. Philips leverages advanced technology and deep clinical and consumer insights to deliver integrated solutions. Headquartered in the Netherlands, the company is a leader in diagnostic imaging, image-guided therapy, patient monitoring and health informatics, as well as in consumer health and home care. Philips' health technology portfolio generated 2016 sales of EUR 17.4 billion and employs approximately 71,000 employees with sales and services in more than 100 countries.
About Emory Healthcare
Emory Healthcare, with more than 16,000 employees, is the most comprehensive, academic health system in Georgia. Emory Healthcare has $3 billion in annual net revenue and provides $72.3 million in charity care. System-wide, it has 1,976 licensed patient beds. Emory Healthcare is the only health system in Georgia with three Magnet-designated hospitals, Emory Saint Joseph's Hospital, Emory University Hospital, and Emory University Orthopedics & Spine Hospital, for nursing excellence. Emory Healthcare's core purpose: "To serve humanity by improving health through integration of education, discovery and health care."