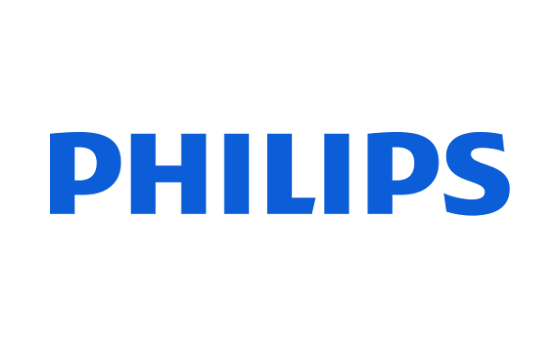 Royal Philips (NYSE: PHG, AEX: PHIA) has announced that in the fourth quarter, the Personal Health businesses grew by 7% on a comparable basis, with growth across the portfolio, led by double-digit growth in Health & Wellness and high-single-digit growth in Domestic Appliances; the Adjusted EBITA margin improved by 100 basis points. The Diagnosis & Treatment businesses posted comparable sales growth of 3%, and the Adjusted EBITA margin improved by 280 basis points, driven by Image-Guided Therapy and Diagnostic Imaging. In the Connected Care & Health Informatics businesses, comparable sales increased 4%, driven by mid-single-digit growth in Patient Care & Monitoring Solutions and Population Health Management, and the Adjusted EBITA margin improved by 50 basis points.

Following strong equipment-order intake growth in the third quarter, order intake in the fourth quarter on a currency-comparable basis was in line with 2015's very strong fourth quarter, as expected by the company. Of the various long-term strategic partnership agreements that were signed in the fourth quarter, Philips only includes near-term business in the calculation of the order intake, as per company policy.
Building on Philips' strategy of forging long-term strategic partnerships, the company signed four such partnerships in the fourth quarter. For example, Philips signed a 10-year EUR 74 million agreement with Russia's Expert Group of Companies to provide solutions combining advanced imaging systems with clinical informatics to improve cardiac care. Philips also signed a 15-year agreement with Banner Health in the US to provide imaging, patient monitoring and telehealth solutions to optimize patient care in the hospital and at home.
At RSNA 2016, the world's largest radiology meeting, Philips launched new data-driven, intelligent solutions to improve operational efficiencies and enhance diagnostics and patient care. These include PerformanceBridge, a new suite of operational performance improvement software and services for radiology departments, and IIlumeo Adaptive Intelligence and IntelliSpace Portal 9.0, advanced informatics and visual analysis solutions with machine-learning capabilities to support the physician.
Expanding its global leadership in patient monitoring solutions beyond acute care settings, Philips launched the latest version of its IntelliVue Guardian solution in Europe. This solution comprises smart devices including wearable biosensors, clinical decision support software and services. It is designed to aid clinicians in the early recognition of patient deterioration in the hospital's general wards, allowing timely intervention and avoiding adverse events, unplanned transfers back to the ICU and longer lengths of hospitalization.
Reflecting the focus on locally relevant value propositions and leveraging digital capabilities, the Personal Health businesses posted strong double-digit online sales growth in China. This was driven by significant growth in the Oral Healthcare and Air businesses, where Philips is the number one brand in China.
Building on the success of Philips' integrated Dream Family solution in the US, Europe and Japan, the company introduced the Philips DreamStation Go portable CPAP solution. DreamStation Go is a compact and lightweight device designed to provide sleep therapy for travelers with obstructive sleep apnea.
Demonstrating its continued leadership in ultrasound imaging solutions, Philips received the '2016 Best in KLAS' award in the Ultrasound category. KLAS, a leading global research firm, recognizes companies with the Best in KLAS award for outstanding innovation and contributions to improved patient outcomes based on the past 12 months' performance ratings.
Frans van Houten, CEO, mentioned: "Our HealthTech portfolio's performance in the fourth quarter of 2016 demonstrates our strategic focus is delivering results. I am pleased with the 5% comparable sales growth and 190-basis-point improvement in the Adjusted EBITA margin to 15.3%, with growth and margin improvements in all segments of our HealthTech portfolio. For the full year, comparable sales growth of the HealthTech portfolio was also 5%, while the Adjusted EBITA margin showed continued improvement.
"Our Accelerate! transformation program continued to deliver operational improvements across our businesses. We are pleased that our growth initiatives - such as the successful integration of Volcano - continue to pay off, contributing to the 5% comparable sales growth and significant margin expansion across all our segments."