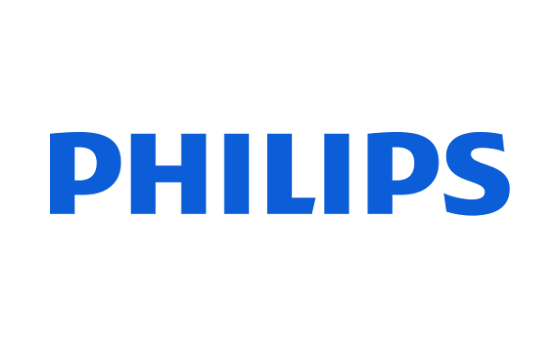 Royal Philips (NYSE: PHG, AEX: PHIA) has announced that the Personal Health businesses grew by 7% on a comparable basis, with growth across the portfolio, most notably double-digit growth in Health & Wellness, and the Adjusted EBITA margin improving by 130 basis points. The Diagnosis & Treatment businesses showed comparable sales growth of 6% and the Adjusted EBITA margin improved by 210 basis points, mainly driven by Image-Guided Therapy and improvements at the Cleveland site. In the Connected Care & Health Informatics businesses, comparable sales growth in Healthcare Informatics, Solutions & Services was mainly offset by a decline in Patient Care & Monitoring Solutions, which also resulted in a decrease of the Adjusted EBITA by 180 basis points. Equipment-order intake increased by 8% on a currency comparable basis, driven by the Connected Care & Health Informatics businesses.
In line with Philips' strategy of delivering solutions consisting of smart devices, software and services to address specific customer needs, the company signed a 3-year patient monitoring solutions agreement with Rush University Medical Center, Chicago.
Leveraging its expertise in cardiology, Philips signed a 5-year interventional cardiology solutions agreement with DeltaHealth in China for its new DeltaHealth Hospital Shanghai, which will specialize in cardiac care. The agreement comprises interventional X-ray systems, ultrasound imaging, software and services.
Philips introduced a range of personalized health programs at this year's IFA trade show in Berlin, including the Philips Sonicare FlexCare Platinum Connected toothbrush and the uGrow medical-grade baby app. The health programs leverage Philips HealthSuite, a cloud-enabled connected health ecosystem of devices, apps and digital tools.
Philips acquired Wellcentive, a leading US-based provider of population health management software solutions. Wellcentive complements Philips' portfolio with cloud-based IT solutions to import, aggregate and analyze clinical, claims and financial data across hospital and health systems to help care providers deliver coordinated care.
Building on its expertise in new care models based on telehealth technologies, Philips enabled Macquarie University's MQ Health in Sydney, Australia, and Emory Healthcare in Atlanta, US, to provide continuous night-time critical care oversight to ICU patients back in Atlanta during daytime hours in Australia.
In the 2016 Interbrand annual ranking of the world's most valuable brands, Philips' ranking improved to #41 from #47, with a total estimated brand value of approximately USD 11.3 billion.
Philips became the Industry Group Leader in the Capital Goods category in the 2016 Dow Jones Sustainability Index, achieving the highest possible scores in three sections, including climate strategy and operational eco-efficiency.
Frans van Houten, CEO, mentioned: "Underlining our strategic focus on innovation, we saw healthy growth in order intake in the quarter, as well as solid sales growth and margin expansion. This was driven by recent product introductions across our HealthTech portfolio and by continued synergies from the integration of Volcano in Image-Guided Therapy. Our Accelerate! transformation program again delivered operational improvements across our businesses, while we also continue to invest significantly in quality and innovation, including in health informatics, wearable patient monitoring solutions and digital pathology."
Related news articles:
About Royal Philips
Royal Philips (NYSE: PHG, AEX: PHIA) is a leading health technology company focused on improving people's health and enabling better outcomes across the health continuum from healthy living and prevention, to diagnosis, treatment and home care. Philips leverages advanced technology and deep clinical and consumer insights to deliver integrated solutions. The company, headquartered in the Netherlands, is a leader in diagnostic imaging, image-guided therapy, patient monitoring and health informatics, as well as in consumer health and home care. Philips' health technology portfolio generated 2015 sales of EUR 16.8 billion and employs approximately 69,000 employees with sales and services in more than 100 countries.