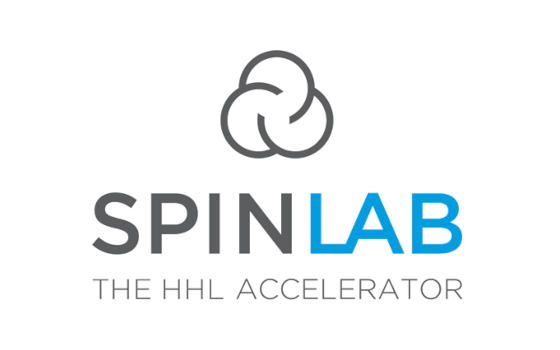 The start-up accelerator supports entrepreneurial and innovative teams that want to grow sustainably and successfully scale their business model. With a strong hands-on mentality and a lot of passion, the SpinLab team works to ensure that promising startups receive all the necessary resources as well as sufficient professional support for long-term success in the market. And the success proves the multiple award-winning accelerator right: numerous supported startups from Germany and abroad, hundreds of newly created jobs, and more than 150 million euros of invested venture capital by nationally and internationally renowned investors.

In addition to intensive coaching, the founding teams benefit from a top-class mentoring program and numerous contacts with renowned investors, established companies, and other successful founders. The startups can use modern, well-equipped co-working spaces on the world-renowned creative site of the Leipziger Baumwollspinnerei and get access to various technologies from partners. Even after the end of the program, the selected startups will be supported in personnel recruiting, can plan expansion via an international exchange program, and will have the opportunity to rent office space right next to SpinLab. Upon acceptance into the 6-month program, the founders have access to all offers free of charge and without participation.

Up to 15,000€ in free funding & acceleration grant up to 45,000€ Startups accepted into SpinLab Accelerator Program will receive 6,000€ in free funding to help cover their expenditures such as accommodation and travel costs to Leipzig while they are attending a hybrid program. Additionally, there are prizes available for the best pitch and most sustainable idea at the Investors Day, which can bring your total of free money up to 15,000€. On top of that, the acceleration grant can reach up to 45,000 euros. No equity, no shares, no fees.
Timeline for the next class
Next application deadline: 31.01.2023
Next program start date: 08.05.2023
Next program end date: 20.10.2023
For further information and to apply, please visit:
https://www.spinlab.co/apply-now