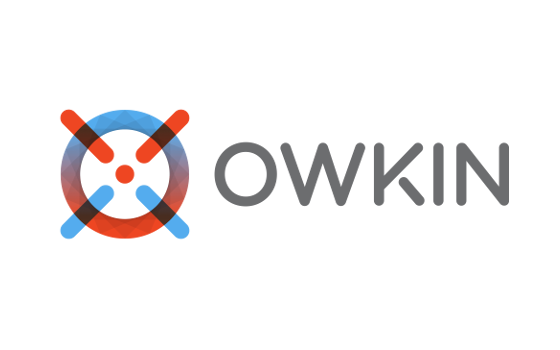 At the 2023 Annual J.P. Morgan Healthcare Conference, Owkin Co-founder and CEO Thomas Clozel, MD will outline how data is the future of medicine - from the development of new drugs to patient treatment decisions.

At 3pm (PST) on Tuesday the 10th of January at the Golden Gate Hotel, San Francisco, Thomas will discuss how finding the right treatment for every patient can only be achieved by the secure analysis of high-quality data, with data flowing freely yet securely between care and research. He will argue that allowing access to multimodal, KOL-selected and longitudinal patient data at scale and breaking research and competitive silos - while safeguarding security and privacy - are crucial to achieving precision medicine.

He will also highlight two technologies that Owkin is pioneering: firstly, using federated learning in clinical settings to create robust and global AI datasets, and secondly, using AI to gain a multiscale understanding of cause and effect in cancer biology, allowing researchers to predict how molecular perturbations impact cells, the tumor microenvironment and a patient's outcome.

Thomas will outline how Owkin is delivering this vision by sharing Owkin's recent successes in enhancing both biopharmaceutical research and care through unprecedented academic and industry collaborations, landmark strategic drug discovery and development partnerships, and the launch of world-first AI diagnostic solutions.

At last year's conference, Thomas outlined the limits of the historic applications of AI in drug discovery, arguing instead that AI should be used as an interactive tool that biologists, developers and physicians can use to co-create new knowledge.

Attending the conference alongside Thomas will be Alban de La Sablière, Chief Business Officer, Anna Huyghues-Despointes, Chief Corporate Development Officer, Jean-Frédéric Petit-Nivard, Chief Commercial Officer, and Joseph Lehár, SVP R&D Strategy.

Learn more about the 41st Annual J.P. Morgan Healthcare Conference, held in San Francisco from the 9th to the 12th of January.
About Thomas Clozel MD
Thomas Clozel MD is Co-founder and CEO of Owkin, leading medical research and business intelligence. He is a former Assistant Professor of Clinical Onco-Hematology at Hopital Henri Mondor in Paris and a former member of Ari Melnick's lab at the Weill Cornell Medical College, where he co-led several projects focused on prediction of resistance to chemotherapy in B-cell lymphoma. He co-founded Owkin with Gilles Wainrib in 2016.
About Owkin
Owkin is an AI biotechnology company that uses AI to find the right treatment for every patient. We combine the best of human and artificial intelligence to answer the research questions shared by biopharma and academic researchers. By closing the translational gap between complex biology and new treatments, we bring new diagnostics and drugs to patients sooner.
We use AI to identify new treatments, de-risk and accelerate clinical trials and build diagnostic tools. Using federated learning, a pioneering collaborative AI framework, Owkin enables partners to unlock valuable insights from siloed datasets while protecting patient privacy and securing proprietary data.
Owkin was co-founded by Thomas Clozel MD, a former assistant professor in clinical onco-hematology, and Gilles Wainrib, a pioneer in the field of machine learning in biology, in 2016. Owkin has raised over $300 million and became a unicorn through investments from leading biopharma companies (Sanofi and BMS) and venture funds (Fidelity, GV and BPI, among others).