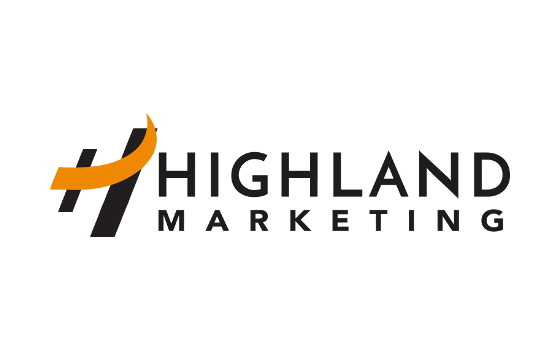 Two of the NHS' most dynamic chief information officers have joined Highland Marketing's advisory board of NHS IT professionals and health tech industry experts.

Ian Hogan, a CIO at the Northern Care Alliance NHS Foundation Trust and Neil Perry, the director of digital transformation at Dartford and Gravesham NHS Trust, have joined the expert group that acts as a discussion forum for issues relating to digital health and provides advice to the agency and its clients.

Hogan said he was looking forward to joining the board's regular debates, which range widely over NHS IT policy, technical developments, and enablers such as tackling digital inequality.

"Highland Marketing has found a really interesting group of people to sit on its advisory board, and I'm looking forward to hearing their views on the challenges that NHS IT is facing," he said.

"We need new voices with new ideas in health tech, and I believe the advisory board is committed to finding them. When I was invited to join, it seemed like a great opportunity."

Perry said he was looking forward to drawing on the advisory board's combined experience of NHS IT developments and deployments, and its interest in innovation.

"One of the big challenges in NHS IT is the need to balance the deployment of familiar technologies with seizing the opportunities presented by innovation, whether that's AI, or remote monitoring using the latest wearables," he said.

"I think the advisory board gets that, which makes it an interesting forum for discussing the hard reality of some aspects of health tech policy and the exciting future that could be ahead of us if we can get this right."

Hogan has worked in healthcare technology in the North West since mid 1990. He joined what is now the Northern Care Alliance NHS Foundation Trust in December 2019, and works across its digital portfolio.

Perry has also worked in healthcare technology for around 25-years, but in the South East of England, where he has worked on traditional 'single system' electronic patient record developments and on alternative approaches.

He joined Dartford and Gravesham NHS Trust in 2007 and, as director of digital transformation, is working to deploy Alcidion's open platform and Patients Know Best as the foundations for a modern, modular EPR that can layer in innovation.

Jeremy Nettle, the chair of the Highland Marketing advisory board, said: "It's great to welcome two, new CIOs to the board. Ian and Neil are taking very different approaches to digitising their organisations, but they both have great experience and commitment to delivering for their users.

"I am looking forward to hearing the fresh perspective that they will bring to our discussions and to giving them a voice in the wider industry."

Susan Venables, founder and client services director at Highland Marketing, said: "Highland Marketing is a specialist health tech marketing, PR and communications agency. Health tech is all we do, so we have a deep commitment to finding 'health tech to shout about' and to communicating it to the people who need it.

"The advisory board has become an important forum for shaping our work, so I'm very grateful that Ian and Neil have chosen to join us. I'm also looking forward to hearing their views about the digital future that we all want to see."
About Ian Hogan
Ian is a senior digital leader with over 25 years' experience across a multitude of health sectors within the NHS. He is a dynamic, experienced, resourceful and forward-thinking sub-board and board level digital professional focused on the delivery of patient centred health and care transformation through the use of digital technologies.

His experience and skills include developing strategic vison and delivery, managing healthcare transformation programmes and developing teams to facilitate change and deliver digital based transformation whilst maintaining operational services.
About Neil Perry
Neil is an innovative forward thinking and highly motivated strategic leader with 25 years NHS experience. He specialises in IM&T strategy, clinical systems development, interoperability, programme management and service transformation and has a proven track-record of successfully managing multi-million pound projects and leading on significant organisational change and benefits realisation.

Neil prides himself as an early adopter of innovative technologies including, AI for autonomous radiology and cancer detection, Audio AI for remote respiratory disease diagnosis and wearables for virtual care and stroke prevention.

Neil has been shortlisted 2 years running as one of the Top 100 UK CIOs across all industries.
About the Highland Marketing advisory board
The Highland Marketing advisory board is: Jeremy Nettle (chair), formerly of Oracle and techUK; Cindy Fedell, regional chief information officer at North western Ontario Hospitals, Canada; Nicola Haywood-Alexander, CDIO for Lincolnshire Police; Andy Kinnear, former director of digital transformation at NHS South, Central and West Commissioning Support Unit; Ravi Kumar, health tech entrepreneur and chair of ZANEC; Rizwan Malik, divisional medical director of Bolton NHS Foundation Trust and managing director of South Manchester Radiology; James Norman, EMEA health and life science director, Pure Storage; Anne Cooper, non executive director at Yorkshire Ambulance Service NHS Trust and chair of Ethical Healthcare Consulting; Ian Hogan CIO at the Northern Care Alliance NHS Foundation Trust and Neil Perry director of digital transformation at Dartford and Gravesham NHS Trust.
About Highland Marketing
Highland Marketing is an integrated communications, PR and marketing consultancy with an unrivalled reputation for supporting UK and international health tech organisations. Highland Marketing is dedicated to supporting the diffusion and adoption of innovation across health and social care, and over two decades has built a reputation for being the go-to agency for vendors and their customers. Highland Marketing is expert in market strategy planning, research, branding, messaging, content marketing, PR, social media and sales acceleration.