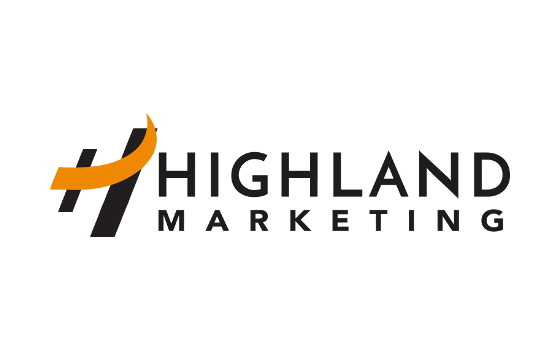 Industry veteran Jeremy Nettle reflects on a recent debate by the Highland Marketing advisory board on the role of national and local organisations in NHS IT policy, funding and implementation. Twenty-years of switching focus has created confusion and delay, he argues, and it's time for a new model.

I was interested to read that McKinsey has been hired to review the way that NHS England/Improvement, NHS Digital and NHSX work together. According to the Health Service Journal, Laura Wade-Gery has called in the consultants as part of a wider piece of work on how to drive digital transformation in health and care.

Readers were sceptical about the value of another review; and about the value of consultants doing it. But the question of who should be determining NHS IT policy, and who should be delivering health tech initiatives, is a pressing one. It was the subject of a debate by the Highland Marketing advisory board, which I chair, that concluded a new model is needed.
Adding complexity to a complex system
The relationship between national, regional and local leadership of NHS IT is complex, and it has taken a long time for it to become as complex as it has. This May, the National Audit Office pointed out that the health service has been trying to deploy technology for twenty years, and what it has been trying to achieve hasn't changed all that much.

What has changed is the approach. We've gone from 'let a thousand flowers bloom' in the 1998 Information for Health strategy, to 'command and control' with the National Programme for IT, to attempts to find a 'third way', like the global digital exemplar programme, and reverted to central targets.

The three bodies that McKinsey is reportedly reviewing have their origins in these different approaches. Some of NHS Digital's core functions date back to Information for Health, while NHS E/I came up with the GDE programme when Jeremy Hunt was health secretary, and NHSX arrived with his successor, Matt Hancock.

There is no doubt that they can get in the way of each other, and with the work that trusts and integrated care systems are trying to do on the ground. The Highland Marketing advisory board was given some interesting examplesbythe CIO of anICS.

First, it was told that it couldn't let GPs book hospital appointments from within an integrated care pathway, because it must use NHS Digital's Choose and Book, which was set-up in a very different era of patient choice and acute-sector competition.

Then, it had to put its hospital-diversion projects on hold, to get an NHS E/I 'talk before you walk' service in place for A&E this winter; while finding the funds for 'axe the fax', which is not an immediate priority, and will eventually be addressed by creative use of an integrated digital care record.
Clarifying responsibilities and roles
If we are going to find a way through this complexity, we are going to need a return to first principles. What is the health and care system trying to do, who does it want to do it, what technology does it need, and who does it want to do that?

Ideally, that would mean clarifying the role of NHS E/I, its regional offices, and health and care systems, and it would mean defining policy and delivery in terms of outcomes, rather than processes or technologies, so organisations could do things in the way that works for them.

That, in itself, would go some way towards addressing the frustrations of our ICS leader, being told to implement a national policy with a specified technology (roll-out 'talk before you walk', use NHS 111) that doesn't align with local priorities (create integrated care pathways, make the most of the developing IDCR).

However, the advisory board felt that it would also be useful to have a new NHS IT strategy, to articulate what kind of technology the health and care system is going to need, and a central body to drive it. Ideally, this body would be strong enough to push back against distracting initiatives (like 'axe the fax', again).

Or, at least, it should be able to ask what outcomes such initiatives are meant to achieve, where they sit in the priority list, and how they are going to be funded. Alongside a new NHS IT strategy, we felt the NHS should also revisit the idea of digital maturity.

New models are needed toenable the centre, healthcare economies and individual trusts to prioritise investment, assess progress, identify technology gaps, and work out where support is needed. On the last point, some of the ideas behind the GDE programme could also be revisited, and 'federated' models developed to enable trusts to pool budgets, learn from each other, and get a better deal from suppliers.
The x-factor
Our discussion reached a fair degree of consensus on what a more strategic, more stable approach to NHS IT would look like. It would leave policy making at a national levelbut encourage a focus on outcomes rather than processes or technologies.

It would create a new NHS IT strategy aligned to maturity models that could be used to measure progress and push back against 'headline-grabbing' or 'soundbite' culture. It would mean a new IT body to set strategy, measure progress, and advise the government. It would mean regional or federated support for local organisations that would otherwise be charged with delivery.

The McKinsey review may have concluded that some of this exists already. Clarifying the role of NHS E/I should be bread and butter to a management consultancy. The NHS E/I regional offices look well placed to take on at least some of the federated co-ordination and support role. ICSs are developing.

So, the big question may be: does the NHS need a new body to set strategy and measure maturity? Or, if this sounds a lot like what NHSX was set up to do: why isn't it doing it, and how can we make sure that it can do it in the future?

Read a full report of the Highland Marketing advisory board discussion on highland-marketing.com

Highland Marketing's advisory board is: Jeremy Nettle, former global advisor for Health Sciences, Oracle Corporation; Cindy Fedell, former chief digital and information officer at Bradford Teaching Hospitals NHS Foundation Trust; Andy Kinnear, former director of digital transformation at NHS South, Central and West Commissioning Support Unit; James Norman, healthcare CIO, EMEA, at DellEMC; Ravi Kumar, health tech entrepreneur and chair of ZANEC, and Andrena Logue, consultant, Experiential HealthTech.

Highland Marketing is an integrated communications, PR and marketing consultancy with an unrivalled reputation for supporting UK and international health tech companies, built over almost 20 years. Read more analysis and interviews on the Highland Marketing website, follow us on Twitter @Highlandmarketng, or get in touch on: This email address is being protected from spambots. You need JavaScript enabled to view it.