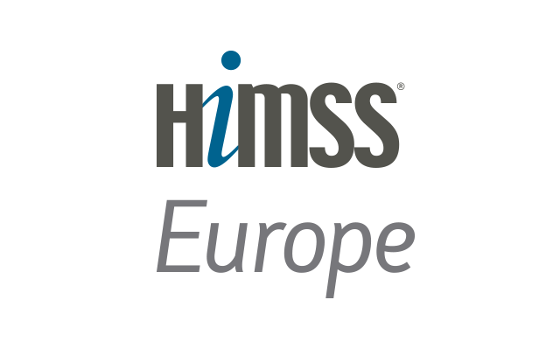 11 - 13 June 2019, Helsinki, Finland.
The highly anticipated track about AI at the HIMSS & Health 2.0 Conference 2019 is called "AI Beyond the Buzz". We hear about Artificial Intelligence all the time, but how many of us are actually putting it into practice, using it or implementing it in a clinical setting? Not as many as you might have thought. According to a recent survey conducted by Technology Review, 40% of organisations who claim they are using AI are in fact not.

Why are we struggling with AI? Are we simply not ready for it in healthcare? Miikka Korja, Chief Innovation Officer at the Helsinki University Hospital in Finland has collaborated in the making of this track and will be sharing his thoughts and experiences on the topic. In his first session, Korja proposes a reality check: What can AI deliver TODAY and what are we really ready for?

The HIMSS & Health 2.0 European Conference 2019 has also selected a number of out-of-the-box session themes for the "Radical Health Outlook Track". Some on the session topics will examine global societal trends which will affect healthcare such as climate change, refugees and migrant health. These sessions will also explore how the health and care sector will respond to these issues. Santino Severoni, Coordinator for Public Health and Migration at the World Health Organization (WHO) has been confirmed as a guest expert speaker on this topic. The full programme can be found on the conference website.

Bruce Steinberg, Managing Director and EVP at HIMSS International, said "We are so excited to host this European conference in Helsinki in June. The Nordic region is an exemplar for outstanding healthcare and we hope that It will enable our global members and delegates to better understand the role that technology, culture and innovation is playing in advancing healthcare in the region. In fact, our host country, Finland, was recently ranked as having one of top three strongest health technology economies worldwide. The support we have already received in the run up to this conference is overwhelming, and I truly hope the entire digital health ecosystem will view this as an exciting opportunity to see how that innovation is applied to health first hand."

For further information and to register, please visit:
http://www.himsseuropeconference.eu
About HIMSS
HIMSS Europe is a voice, advisor and thought leader of transformation through health information and technology. As an independent organisation with innovation at its heart, HIMSS Europe unites and engages key stakeholders across the health and care ecosystem through events, media, analytics and communities focused on helping healthcare systems to define their digital strategies meanwhile supporting the healthcare industry to improve its services.
By offering a high quality, Pan-European platform to collaborate and exchange best practice, news, information and data, HIMSS Europe has a unique breadth and depth of expertise and capabilities to improve the quality, safety and efficiency of health and care and deliver more effective patient outcomes.
Founded in 1961, HIMSS encompasses more than 65,000 members, 650 companies and over one million HIT network of key influencers that drive innovation across the world.
About the HIMSS & Health 2.0 European Conference 2019
The HIMSS & Health 2.0 European Conference will be held on 11-13 June 2019 in Helsinki, Finland. The conference is expected to gather over 2,000 other digital health innovators to network, learn, educate and disrupt! The three-day conference will focus on five overarching themes:
Integrating health & social care,
Enabling the shift from acute to community-based care,
Promoting a secure, ethical and actionable flow of data,
What can AI deliver today & what are we really ready for?
Opportunities and challenges of opening innovation.
The three-day event is supported in conjunction with a number of Finnish organisations, including: The Finnish Ministry of Social Affairs and Health, SITRA (The Finnish Innovation Fund), Business Finland, The City of Helsinki, The University of Helsinki, HUS Helsinki University Hospital, Oulu Health, Turku Science Park and Messukeskus Helsinki, Expo and Convention Centre.
More information about the conference can be found on the website: www.himsseuropeconference.eu.