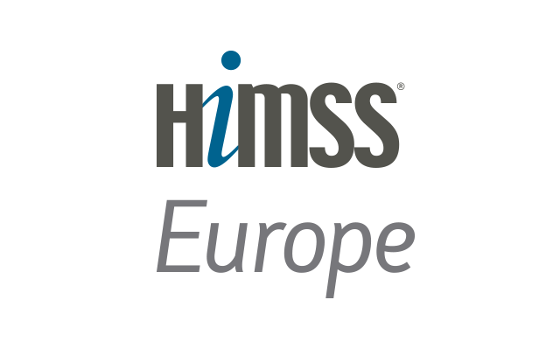 11 - 13 June 2019, Helsinki, Finland.
The HIMSS & Health 2.0 European Conference is a top digital health care event held in Finland for the first time. Finland was chosen as the conference's new location thanks to its innovative reputation, and the Finnish health sector has been heavily involved in organising the conference.

The conference brings together digital health care innovations as well as companies, experts, decision-makers and start-ups working in the sector to Messukeskus for three days to discuss the topical questions and future of health care. More than 2,000 experts from around the world are expected at Messukeskus to network and be inspired.

The programme has been built around five current themes. The themes include integrating social and health care, issues of home care, promoting the flow of data in a secure, ethical and effective manner, using artificial intelligence and the challenges and opportunities of open innovation. Taking the stage will be world-class speakers, including Finnish top experts in the field.
Finnish Pavilion Expanded Due to High Demand
"Finnish health-sector companies are presenting themselves separately in the Finnish Pavilion. It is an impressive complex with a central location in the hall, and it has already been expanded once due to high demand. There are more than 30 companies involved, including the Pharmaceutical Information Centre, Duodecim, Firstbeat and a dozen health-sector start-ups", says Messukeskus Sales Manager Miia Hakulinen, who is responsible for the sales of the Finnish Pavilion.

Event sponsors and partners include the Ministry of Social Affairs and Health, Sitra, Business Finland, City of Helsinki, University of Helsinki, HUS Helsinki University Hospital, OuluHealth, Turku Science Park and Messukeskus Helsinki with the common aim of improving health care through knowledge and technology.

"Authorities, led by the Ministry of Social Affairs and Health, are involved in highlighting Finnish expertise and promoting international cooperation. The theme is digitalisation of the national service system and data economy. We are highlighting Kanta services, the potential for secondary use of social and health data and the utilisation of health technology, artificial intelligence and robotics in living at home," says Director General of Strategic Affairs Liisa-Maria Voipio-Pulkki from the Ministry of Social Affairs and Health.

Sitra plans to demonstrate the journey from system-centred health care to human-oriented and individual promotion of wellbeing. "The future of health care relies on ethical use of data. Finland is completely unique with its extensive person registers; the absolute promised land of data use. In the future, real-time data on the wellbeing of an individual combined with data from the authorities will create new kinds of services that are being developed, for example, in Sitra's fair data pilot projects," says Jaana Sinipuro from Sitra.

The HUS Helsinki University Hospital, University of Helsinki and City of Helsinki, in turn, are jointly implementing a stand where you can explore the experience paths of customers from the perspective of different profiles. The paths to experience include those of a child, a working-age person and an elderly person, which are used to demonstrate the service integrations, technological solutions and digital services of various operators.
Excellent Stage for Finnish Expertise
Minna Hendolin, Director, Health & Wellbeing at Business Finland, encourages Finnish companies and health-sector operators to take full advantage of the event. "The fact that we managed to get this conference to Finland was proof of Finland's pioneering role in the health sector as well as the operators' excellent cooperation in the spirit of Team Finland. The event is a great place to present the best personalised health solutions and practices in the digital transformation of health care to an international audience of experts. We have what to promote, such as the joint public and private sector project FinnGen that is to be used as a basis for new health innovations. The aim of the internationally unique research project is to produce genetic information of 500,000 Finns who have provided a biobank sample. So far, the research community has attracted nine international pharmaceutical companies to participate in the project. Another hot tip is the Finnish testbed network, which is under development and is also being showcased at the conference."

"The HIMSS & Health 2.0 European Conference is an excellent opportunity to highlight Finland's expertise in the field of health technology. As OuluHealth is especially well-known for its ICT expertise, we are introducing the opportunities provided by 5G technology for health care at the event. In Oulu, future innovations are being developed in close cooperation with companies, research and health care professionals. Our network includes around 600 companies in the sector, many of which will arrive in Helsinki in June. We look forward to the opportunity to hear about and discuss the latest technologies and to network with industry professionals,2 says Salla Hirvonen, Key Account Director of Health & Life Science at BusinessOulu.

"The event is an excellent stage for Finnish expertise. This opportunity must also be used to attract international investment. That is why we are currently compiling information on the kinds of new opportunities for research, product development and other cooperation that Finnish organisations offer for foreign companies. Every Finnish health-sector operator should now secure its place on this list by contacting us," says Senior Business Advisor Kimmo Koponen from the Helsinki Business Hub.

The HIMSS & Health 2.0 European Conference brings together the competence, expertise and thought leadership of the HIMSS conference in the digitalisation of health care and the Health 2.0 network of entrepreneurs and investors that introduces the latest innovations in health technology.

For further information, please visit:
www.himsseuropeconference.eu
About HIMSS Europe
HIMSS Europe is a voice, advisor and thought leader of transformation through health information and technology. As an independent organisation with innovation at its heart, HIMSS Europe unites and engages key stakeholders across the health and care ecosystem through events, media, analytics and communities focused on helping healthcare systems to define their IT strategies meanwhile supporting the healthcare industry to improve its services.
By offering a high quality, Pan-European platform to collaborate and exchange best practice, news, information and data, HIMSS Europe has a unique breadth and depth of expertise and capabilities to improve the quality, safety and efficiency of health and care and deliver more effective patient outcomes.
Founded in 1961, HIMSS encompasses more than 65,000 members, 650 companies and over one million HIT network of key influencers that drive innovation across the world.