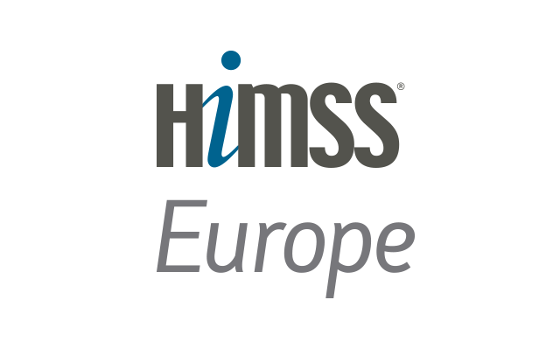 1 - 3 April 2019, Liège, Belgium.
HIMSS (Healthcare Information Management Systems Society) has announced that it is launching the second edition of HIMSS Liège, a two and a half day event for the health IT community of the Benelux region that will take place between 1-3 April at the University of Liège.

With sessions focusing on embracing a holistic approach to patient engagement or safeguarding empathy through new forms of technologies, and a limited space, pre-conference workshop on 1 April on extending care "beyond brick and mortar", attendees will work with patient speakers to identify solutions bridging the gap between "expectations" and "assumptions" when it comes to their experience.

The interactive event will see HIMSS introduce the concept of Patient 2.0, seeking out to assess whether advancements in the digital world and the vast amounts of information available have changed a patient's view, not only of their "role", but also of their needs.

Organised by HIMSS in conjunction with the Liège University Hospital and University of Liège, it will see eight start-ups and SMEs pitch their solutions and ideas to chief information officers for advice and guidance to create a channel of communication between health care providers and entrepreneurs, and ensure that innovation truly takes off.

Futurist Koen Kas, author of the "Sick No More" and "Your Guide to Delight" books tackling the move from reactive to proactive health care, will provide a keynote address at the event.

"The digital revolution was just for starters," Koen Kas said ahead of his speech. "The combined digital and biological revolution will ensure we die young... as late as possible. I will be presenting a TripAdvisor for digital health tools and a Dropbox to reward living healthy."

Throughout the two days, speakers including Victoria Betton, co-founder and director of mHabitat, Philippe Kolh, Chief Information Officer and Chairman of the Department of Medico-Economic Information at the University Hospital of Liège, George Larbuisson, President of the Patients Committee of the Liège University Hospital, Pascal Lardier, HIMSS Content Director, and Bart Collet, Founder of Hyperadvancer, will give insights into where digital health is headed in Europe.

The event will bring to Liège members of the French speaking HIMSS community and digital health professionals from neighbouring countries France, Luxembourg and The Netherlands. Translations in English and Dutch will be offered to ensure all attendees participate in the discussion.

"HIMSS Liège will set the tone for our HIMSS and Health 2.0 conference taking place in Helsinki later this year," Lardier said. "Extending the reach of patient empowerment through innovation and new tech will be the pillar of this event, and we hope that we will be able to develop, throughout the two days, ideas that will then turn into tangible solutions to help advance the digital health ecosystem."

An exclusive networking dinner will be hosted on the evening of the first day, helping stakeholders connect with like-minded professionals, and a guided tour will be organised for attendees to see first-hand the impact of technology deployment at one of Europe's most digitally mature hospitals - Liège University Hospital. The organisation was validated at Stage 6 of the HIMSS Electronic Medical Record Adoption Model (EMRAM) standards in 2016.

"During the HIMSS Liège conference, we will demonstrate how technology can be an enabler of a positive patient experience," Kolh said. "At the Liège University Hospital, we are convinced that investing in those technologies will safeguard, or even improve, empathy. Bringing patients and hospitals together through information and technology is our priority and we are more than happy to share experiences and best practices with our peers."

For further information, please visit:
https://www.himss.eu/communities/himss-french-community/liege
About HIMSS
HIMSS Europe is a voice, advisor and thought leader of transformation through health information and technology. As an independent organisation with innovation at its heart, HIMSS Europe unites and engages key stakeholders across the health and care ecosystem through events, media, analytics and communities focused on helping healthcare systems to define their digital strategies meanwhile supporting the healthcare industry to improve its services.
By offering a high quality, Pan-European platform to collaborate and exchange best practice, news, information and data, HIMSS Europe has a unique breadth and depth of expertise and capabilities to improve the quality, safety and efficiency of health and care and deliver more effective patient outcomes.
Founded in 1961, HIMSS encompasses more than 65,000 members, 650 companies and over one million HIT network of key influencers that drive innovation across the world.
About the HIMSS Liège Conference
Located at the heart of central Europe, HIMSS Liège will welcome the HIMSS French speaking Community members and all the digital health professionals from its neighbouring countries: France, The Netherlands and Luxembourg, on 1 - 3 April 2019. For its second conference edition, HIMSS Liège is putting the patients at the centre of the discussion, bringing them closer to hospitals through information and technology. More information about the conference can be found in English and French: https://www.himss.eu/communities/himss-french-community.
About the HIMSS & Health 2.0 European Conference 2019
The HIMSS & Health 2.0 European Conference will be held on 11-13 June 2019 in Helsinki, Finland. The conference is expected to gather over 2,000 other digital health innovators to network, learn, educate and disrupt! More information about the conference can be found on the website: www.himsseuropeconference.eu.