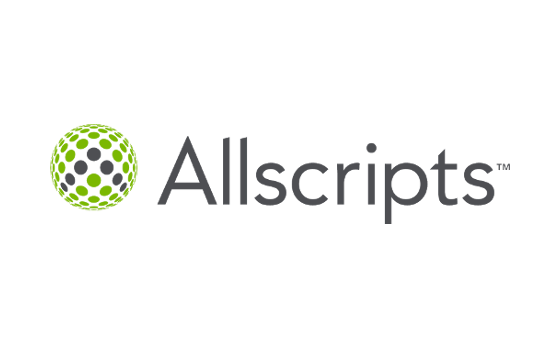 Clinicians at Bolton NHS Foundation Trust have dramatically reduced patient waiting times, decreased hospital length of stay and improved patient safety after developing an electronic acute medical list solution to manage patient referrals. 

The configuration was initially set-up to track referrals and admissions to the Acute Medicine Unit (AMU) Team from multiple sources. Operationally, the solution is contributing towards a projected annual saving in excess of £3 million. The solution will now also be deployed to other teams trust-wide which manage acute admissions.   

Dr Nithin Narayan, a consultant in AMU, who recognised the opportunity to configure the solution within the trust's existing Allscripts Sunrise Electronic Patient Record (EPR) system, said: "Our patients are admitted through multiple referral routes and can be in any number of locations across the hospital with varying degrees of serious illness. Each admission has its own process relying on unintegrated, complex systems and non-automated tracking boards. Consultants were previously unsure about who to see as they moved between three or four clinical areas. 

"During the Covid-19 waves, this was exacerbated, and we often spent valuable minutes trying to track down Covid patients who were admitted directly to dedicated Covid wards bypassing the AMU. We were all walking around with little pieces of paper to try and keep on top of our patient lists. I've lost track of how many times people asked me where a patient was, or when a patient would be seen. It was incredibly inefficient, and issues were arising."

Dr. Narayan said the flexibility of the trust's Allscripts EPR enabled them to replace numerous non-integrated systems such as pagers, verbal referrals, handwritten referral lists and manually updated tracking boards with a single, unified electronic list detailing all patient information including those that have outstanding clinical assessments, as well as the live location of patients as they move through hospital.

Since implementation, audits have shown that the average waiting time for patients to be reviewed by a medical consultant has decreased by 34%. In addition, 74% of medical referrals are now seen within target compared to 49% previously. The clinical improvements were especially evident over the weekends, with significant reductions in the average waiting time for review by a junior doctor and a medical consultant.

The solution has also rectified ongoing issues of delayed and/or missed clinical reviews when patients were transferred to another clinical area. On average, the waiting for a review for this cohort of patients has reduced by 74% as their presence, location and status of 'not yet reviewed' is visible to all.

Dr. Huw Skiplorne, a junior doctor working in the Clinical Assessment Unit added: "The list not only shows you where a patient is, but provides oversight of teams and who is doing what – it actually doubles up as a workflow tool and can be used for workforce planning."

The trust has seen a positive impact on measurable clinical outcomes across the hospital. It has provided bed managers and discharge teams with more information and resulted in a 19% reduction in hospital length of stay and a 5% reduction in 30 day re-admissions. Annualised for 12,000 admissions, this is a reduction of 15,600 total occupied bed days and a potential financial saving of £3.12 million.

Outside of the measurable benefits of the list, clinical teams have also recognised the impact on their personal workplace experience.

Dr. Narayan adds: "The data speaks for itself, but the qualitative benefits need to be emphasised too. We can now manage our workload without constant interruptions. We no longer need to regularly repeat clinical information and our pagers don't go off as often. This means our workflows are less interrupted and clinicians spend less time worrying about delays in patient care."

The list is now being deployed trust-wide across all speciality units admitting acute referrals and has been nominated by the trust for several awards with the hope that the implementation will motivate other NHS trusts to create similar systems, leading to a system-wide culture change and improvement in patient safety and care.

Dr. Anna Bayes, Medical Director for Allscripts, added: "Bolton has really shown how sometimes the simplest applications of configuration make the biggest difference. Sunrise EPR gives clinicians the flexibility to create tools to optimise their workflows. Sharing these tools across teams will amplify the benefits. They have evidence that the time lag for crucial decision making has been reduced significantly – improving outcomes and freeing up beds faster, enhancing patient flow and speed to diagnosis for patients."
About Bolton NHS Foundation Trust
Bolton NHS Foundation Trust provides patient care in the community, at health centres and clinics as well as district nursing and intermediate care services in the North West Sector of Greater Manchester. They provide services at the Royal Bolton Hospital, which is a major hub within Greater Manchester for women's and children's services and is the second busiest ambulance-receiving site in Greater Manchester, as well as a wide range of community services from locations across the city.
Last year, the trust was shortlisted in the HSJ Awards in 2020 for Acute Sector Innovation of the Year, and the Homeless Outreach Nursing Team was also highly commended for Best Partnership Solution Improving Patient Safety.
In February 2020, it was announced that the plans to form an Integrated Care Alliance were approved. Work is now underway on the development of an Integrated Care Partnership, to transform the way that care is delivered in Bolton.
About Allscripts
Allscripts (NASDAQ: MDRX) is a leader in healthcare information technology solutions that advance clinical, financial and operational results. Our innovative solutions connect people, places and data across an Open, Connected Community of Health™. Connectivity empowers caregivers to make better decisions and deliver better care for healthier populations.