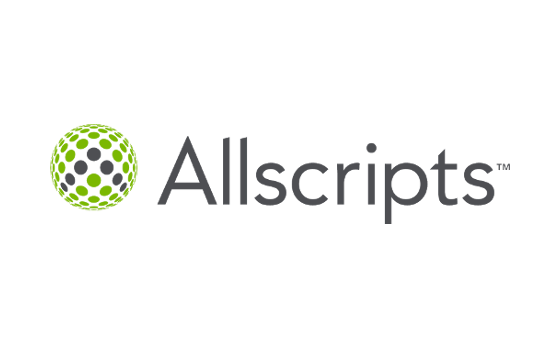 Medway NHS Foundation Trust is looking to make rapid improvements in its digital maturity with the Allscripts Sunrise electronic patient record.

The Kent trust signed a contract with Allscripts in December 2020 and is planning to go-live with the first phase of core functionality six months from the start of the project. The launch of clinical documents with in-context links to other IT systems in use at the trust will give clinicians easier access to a single view of patient information.

It will also lay the foundations for three further phases of a full EPR roll-out, including e-prescribing and medicines administration, for which the trust has received national funding.

Medway will be able to move quickly because it will be leveraging the Allscripts UK Blueprint that has been designed and tested with organisations such as Gloucestershire Hospitals NHS Foundation Trust, to deliver rapid success to trusts with low digital maturity.

Michael Beckett, interim director of IT at Medway NHS Foundation Trust, said: "Our digital maturity is not where it should be, and that is something that the board and our clinicians want to address. We are running many legacy systems and we want to consolidate them to support our clinicians and build a platform for the future."

"By working with Allscripts, we will also be working with the solution that is used by our neighbours at East Kent University Hospitals and Maidstone and Tunbridge Wells. That will create tremendous opportunities for interoperability across our region."

"The trust is very excited about this development and what it will mean, not just for the next few months, but for the future."

Medway is a long-standing Allscripts client that went live with the company's patient administration system in 2015. However, it has been running as many as 80 clinical systems and 70 additional systems alongside the PAS and is now looking to consolidate them into a single EPR.

Retaining the PAS and using the Allscripts 'clinical wrap' approach to add clinical functionality will enable the trust to do this more quickly and at a significantly lower cost than discarding the system.

But to double-check it was making the right choice, the trust conducted market reviews and held demonstration workshops with its clinicians before going with Sunrise, which Beckett said was a popular choice among doctors who have done clinical rotations through King's College Hospital NHS Foundation Trust, which also uses the EPR.

The UK Blueprint and Allscripts' integration capabilities were further, important factors in the choice. Beckett said: "Knowing that we can go-live and start to make a difference quickly is important.

"Our strategy and our business case are focused on delivering time to care back to clinicians and on improving safety for patients. Seeing what the other trusts that we have spoken to have been able to achieve has given us the confidence that we will be able to deliver that."

Because of the Covid-19 pandemic, the go-live will be planned and delivered remotely. Work will start in April 2021, when the worst of the second wave should be over. Allscripts and the trust will keep the situation under review, and flex timescales as necessary to maintain clinical engagement.

James Devine, Medway NHS Foundation Trust's Chief Executive said, "this project will have a profound impact on the trust and healthcare across Kent."

"This is about giving our clinicians the digital tools they need to do the job, every day," he said. "It is also about creating a platform for increasingly joined-up systems across the region, so that we can benefit from sharing information and moving towards a population health and integrated care approach."

"I am confident that we have the right strategy, the right solution and the right proven supplier to deliver for our clinicians and for our patients."

Richard Strong, Vice President and Managing Director, EMEA, Allscripts, said: "We are pleased to see another NHS trust looking beyond the pandemic and choosing the Sunrise electronic patient record to support clinicians and patients in the future.

"We look forward to working with Medway NHS Foundation Trust and its neighbouring organisations, East Kent University Hospitals NHS Foundation Trust and Maidstone and Tunbridge Wells NHS Trust on a series of go-lives over the next few months. Together, these will have a significant positive impact on digital maturity across the region."
About Allscripts
Allscripts (NASDAQ: MDRX) is a leader in healthcare information technology solutions that advance clinical, financial and operational results. Our innovative solutions connect people, places and data across an Open, Connected Community of Health™. Connectivity empowers caregivers to make better decisions and deliver better care for healthier populations.