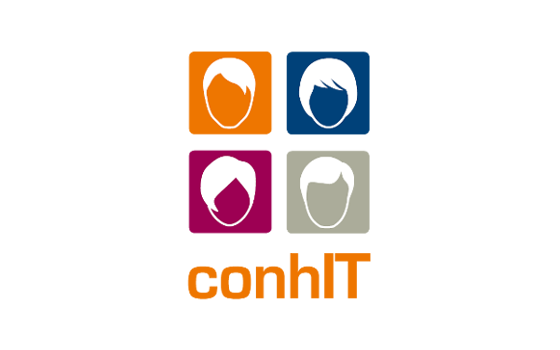 25 - 27 April 2017, Berlin, Germany.
On the occasion of the tenth anniversary of conhIT the organizers German Association of Healthcare IT Vendors (bvitg) and the holders Messe Berlin take pleasure in welcoming Federal Minister of Health Hermann Gröhe, who is also patron of the event, at Europe's leading event for Health IT. On 25 April 2017 Minister Gröhe will open conhIT in Berlin at a festive opening event.

In his role as patron of the event Federal Minister of Health Gröhe stressed the importance of IT in the healthcare system: "A future without a digitized healthcare system is inconceivable. We welcome that, as the digital transition helps to further improve the good healthcare we offer by strengthening communications between all those involved. The focus must always be on the patient. We have pushed through the eHealth Law to ensure that health insurance customers finally benefit from this transition."

Under the heading of '10 years of conhIT - connecting health and innovative IT', the focus at conhIT will be on patients, decision-makers and those using IT solutions in health facilities, who will be gathered at the Congress, Trade Fair, Academy and Networking Events. conhIT - Connecting Healthcare IT is celebrating its tenth anniversary as well as a new attendance record: more than 500 exhibitors from around the world will be showcasing their products and services from the Health IT sector.

In her keynote speech Jeannette Huber, associate director of the Zukunftsinstitut, will look at the impact of digitization not only on the healthcare system, but on society as well. "In tomorrow's healthcare system the focus will be on the patient, who will no longer be a passive onlooker where maintaining his own health is concerned." Jeanette Huber describes the future direction of healthcare: "Patients can actively monitor their health and thanks to digitization are now 'co-therapists'." After working in several positions in IT, a consultancy and managing a startup in South Africa, she has succeeded in pragmatically combining the scientific findings of her research on the future with working as an entrepreneur. As such, she is ideally positioned to provide a new impetus for the world of health IT.

For further information, please visit:
http://www.conhit.com

About conhIT - Connecting Healthcare IT
conhIT targets decision-makers in IT departments, management, in the medical profession, nursing, doctors, doctors' networks and medical care centres who need to find out about the latest developments in IT and healthcare, meet members of the industry and make use of opportunities for high-level advanced training. As an integrated event, over a period of three days conhIT combines Trade Fair, Congress and Networking Events that are of particular interest to this sector. Launched in 2008 by the German Association of Healthcare IT Vendors (bvitg) as the meeting place for the healthcare IT industry and organized by Messe Berlin, this event recorded more than 480 exhibitors and around 9,000 visitors in 2016 and has now become Europe's leading event for the healthcare IT sector.

conhIT is organized in cooperation with the following industry associations: the German Association of Healthcare IT Vendors (bvitg), the German Association for Medical Informatics, Biometry and Epidemiology (GMDS) and the German Medical Informatics Professional Association (BVMI). The German Association of Hospital IT Managers (KH-IT) and the Chief Information Officers of University Hospitals (CIO-UK) provide contributions on the subject matter.