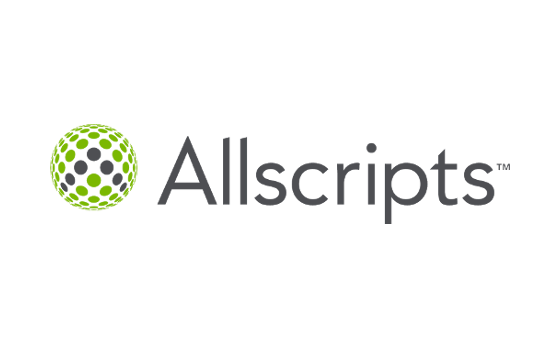 Gloucestershire Hospitals NHS Foundation Trust (GHT) will receive £6m funding as part of the second wave of the Digital Aspirant programme.

The funding will support its five-year digital strategy, which aims to take the trust from a HIMSS rating of around 0.02 to level 6 in five years, as well as supporting its involvement in the region's shared care record.

The trust's bid was underpinned by the successful implementation of its Allscripts Sunrise Electronic Patient Record (EPR), which was delivered using a first-of-kind EPR blueprint - a flexible delivery framework developed with NHS partners to deploy the system quickly as a 'clinical wrap' eliminating the need to do a full 'rip and replace' of all existing solutions, many of which are fit for purpose. The approach brings operational and clinical benefits and helps to switch off expensive clinical legacy systems sooner. This ensured greater value for money and a system already developed, used, and trusted by clinicians at multiple digitally advanced NHS trusts.

Mark Hutchinson, Executive Chief Digital & Information Officer at Gloucestershire Hospitals NHS Foundation Trust, said that the blueprint helped implement the system in just five months and has led to rapid and increased benefits realisation and staff engagement, which has demonstrated the art of the possible.

"Our digital strategy sets out the journey which began with us choosing Allscripts as our EPR partner. The pace at which we've been able to deploy and prove the benefits has massively improved confidence levels in digital across the Trust. It will have undoubtedly played a big part in NHSX's decision to award us a place on the Digital Aspirant programme," said Hutchinson.

"On top of investment in infrastructure required to run an EPR, we've recruited people with the expertise to help us deliver significant change at pace. We're now able to embrace the opportunities that digital transformation presents and see our digital journey as a key enabler to us becoming a CQC Outstanding trust and a future Digital Exemplar. Being part of the Digital Aspirant programme is not only a testament to our commitment, but it will accelerate our journey and help us to continue to deliver at pace."

Despite the challenges presented by COVID-19, the trust has been able to realise benefits earlier than planned, with the EPR returning up to £10 of savings for every £1 invested and increasing patient care time by 19%.

Paul Downie, Chief Clinical Information Officer at the trust said: "Our two-year plan to deliver clinical functionality that would improve care for the majority of our patients included nursing documentation, electronic observations and order communications. Despite the challenges of the pandemic, the first part of the project has delivered more than we could have imagined and has only increased demand for further digital improvements."

In addition, the trust's initial digital advancements have improved its reputation within the ICS and underpinned its involvement in delivering shared care records.

"Both GHT and the wider ICS aspire to deliver long-term strategies that are reliant on digital technology. The model for urgent and elective care requires high quality clinical, capacity and demand information to flow across care settings, sites and providers in as near to real-time as possible. We know we can deliver and help GHT and the ICS to maximise limited resources."

It will use the Digital Aspirant funding to support its next phase of digital transformation which includes ePrescribing; becoming paper-lite across all outpatients; utilising ED and maternity clinical functionality; implementing RFID; creating digital intelligence to improve quality, outcome and research; and ensuring systems are interoperable to enable staff to access shared health and care records.

Richard Strong, Vice President and Managing Director of Allscripts EMEA, said: "Two out of the seven second-wave trusts that received full Digital Aspirant funding are using Allscripts' Sunrise EPR to demonstrate significant progress and forward momentum in their transformation programmes. We look forward to continuing to support them on their journey as they utilise new technology that integrates, compliments and extends their existing systems."
About Gloucestershire Hospitals NHS Foundation Trust (GHT)
Gloucestershire Hospitals NHS Foundation Trust is one of the largest hospital trusts in the country and provides high quality acute, elective and specialist health care for a population of more than 640,000 people. Our population is expected to rise to 698,600 by 2035, of which 27.9% will be over 65 and of this group, 46.8% will be living with one or more limiting long-term conditions. Our hospitals provide high quality services; some specialist departments are concentrated at either Cheltenham General Hospital or Gloucestershire Royal Hospital so that we can make the best use of our expertise and specialist equipment.
The trust operates within the Gloucestershire health and social care system alongside partner organisations including Gloucestershire Clinical Commissioning Group (GCCG), Gloucestershire Health and Care NHS Foundation Trust (created during 2019 from the former Gloucestershire Care Services NHS Trust and 2Gether NHS Foundation Trust), South West Ambulance Trust (SWAST), approximately 80 GP surgeries, and Gloucestershire County Council. Collectively these partner organisations form the One Gloucestershire Integrated Care System (ICS).
About Allscripts
Allscripts (NASDAQ: MDRX) is a leader in healthcare information technology solutions that advance clinical, financial and operational results. Our innovative solutions connect people, places and data across an Open, Connected Community of Health™. Connectivity empowers caregivers to make better decisions and deliver better care for healthier populations.